Hollywood Palladium | Los Angeles, California
The Australian Pop-Rock band, 5 Seconds of Summer are back on tour, coming to Hollywood Palladium on Friday, June 17th, 2022. Hot off releasing their brand-new single, "2011", the superstar Pop-rock band 5 Seconds of Summer announced that they would roar back to performing live with a massive global livestream 10-year celebration event, if you're a fan then catch up over on YouTube, and the No Shame 2020 tour is to be rebooted into a huge celebratory worldwide tour. Grab your tickets now, so you don't miss out!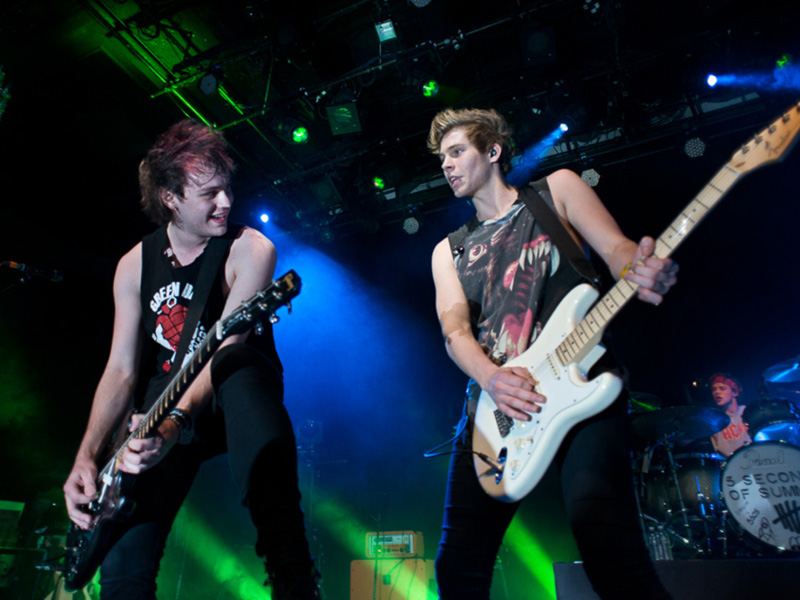 Formed in 2011, 5 Seconds of Summer is a multi-platinum Pop-rock band from Australia featuring Luke Hemmings on vocals and guitar, Michael Clifford on vocals and guitar, Calum Hood on vocals and bass, and Ashton Irwin on vocals and drums. The band got their start bringing their pure punk energy to pop music and quickly became a global phenomenon. They are the only band in history to see its first three full-length studio albums enter the Billboard 200 at number 1.
The band have four albums out, 5 Seconds of Summer, from 2014, Sounds Good Feels Good, from 2015, Youngblood, from 2018 and, Calm, from 2020 unfortunately due to an alleged shipping error in 2020, approximately 15,000 copies of their fourth album, Calm, were released early, which resulted in the album debuting a week early at the 67th position on the Billboard 200 chart. Had the shipping error not occurred, Calm would have debuted at number 1 in the US and earned the band's fourth consecutive Billboard number 1, instead it only climbed as high as number 2 on its second week. C A L M, an acronym of the first letters of the band members' names, Calum, Ashton, Luke and Michael. It is their fourth studio album, and was preceded by the singles, "Easier", "Teeth", and "No Shame".