Hollywood Palladium | Sunset Boulevard
Are you ready for glam rock and glitters this Sunday, October 30th, as the one and only Adam Lambert lights up Hollywood Palladium with a Halloween-themed concert? Well, you should be because there is no stopping the King of Glam Rock from bringing the excitement of his "The Witch Hunt" tour to Sunset Boulevard, Hollywood. This is the last date of the five-city mini trek of the 40-year-old singer before he joins the legendary band Queen again for another tour. So expect that this is going to be an explosive concert. Adam Lambert saves the best for last. So grab your tickets as early as today and prepare to scream in excitement for one of fall's most exciting concert events. Grab your tickets by clicking the "Get Tickets" button.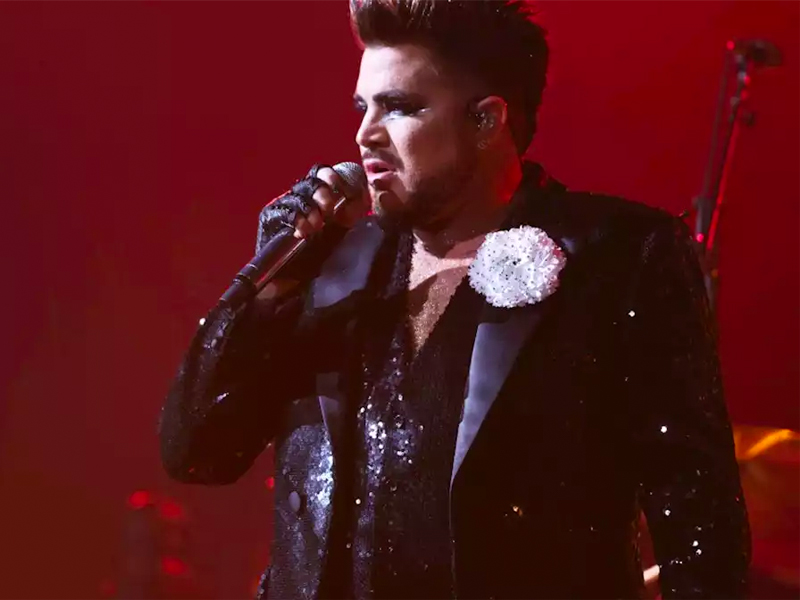 In the 8th season of American Idol, Adam Lambert placed second runner-up. That stint catapulted him into prominence, capturing people's hearts with his dynamic performances known for his theatrical skills combined with his tenor voice. But before his breakthrough, Adam began honing his voice when he worked on cruise ships at only 19. By 21, he turned to musical theatre performances and became a part of multiple shows. In 2009, he auditioned for American Idol, where he caught many people's praise and following. That same year, his debut album "For Your Entertainment" peaked in the top 2 on Billboard 200 and sold 198,000 copies in its first week. "Trespassing," his sophomore album released in 2012, topped the Billboard 200 and sold 77,000 copies in its first week. The subsequent albums were not as successful as the first two but still showcased his mastery of classic rock, glitter, and dance-pop.
Apart from a stellar discography, Adam has fronted the legendary band Queen since 2014, continuing Freddie Mercury's legacy. His performance with Roger Taylor and Brian May persists, leaving people in awe after all these years. They continue to tour around the world.
Adam will headline a mini tour dubbed "Witch Hunt Tour" this October. His final stop will be at the Hollywood Palladium in Los Angeles, California, on Sunday, October 30. Don't miss him live! Tickets are now available for purchase.