Hollywood Palladium | Los Angeles, California
AFI's highly anticipated 11th studio album is finally here, and this is your chance to catch it live! AFI the Bodies Tour 2022 at Hollywood Palladium on Friday, March 25th 2022 with very special, very synthetic guests Cold Cave. So, grab some tickets and get your bodies here, it's going to be an epic way to start 2022, the Californian punks AFI have never been a band to stick in one place for any great length of time, but this time they have fully committed to the post-punk that they dabbled in on, The Blood Album. As for Cold Cave as the main supporting artist, they also have, Fate In Seven Lessons, a dark synth-pop seven song EP, that's brand-new too.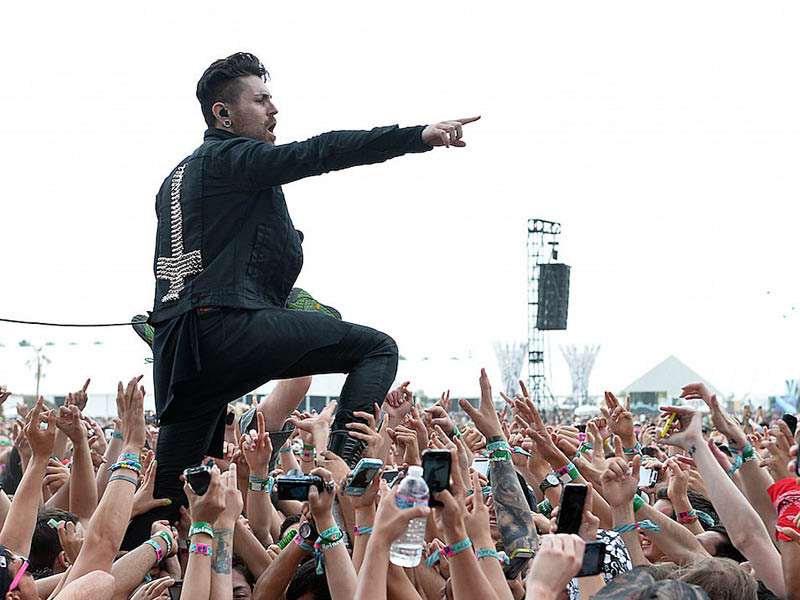 Bodies, the eleventh studio album by AFI, released on June 11, 2021. Coming in at the 36 spot on the Independent Albums and the 33 spot on the Top Album Sales charts, according to AFI frontman Davey Havok, the album was written in early 2020, prior to COVID-19 lockdowns, which had no impact on the album, apart from delaying its release and subsequent tour, as it was ready all the way back in April 2020. The album marks the band's first full-length release since their self-titled, Blood, album in 2017, and, true to form, they don't pull their punches, seamlessly incorporating elements of '80s goth rock and synth-pop into their signature brand of post-punk, AFI dish out somber edge with outright elegance.
Post-punk band, A Fire Inside, consists of lead singer Davey Havok, drummer and backing singer Adam Carson, bassist, backing singer and keyboardist Hunter Burgan, and guitarist, backing singer and keyboardist Jade Puget. The band first gained commercial success with their fifth album, The Art of Drowning, in 2000, which came in at the number 174 on the Billboard 200, they followed it with their sixth studio album, Sing the Sorrow, in 2003, which finally launched them into punk stardom, coming in at the number 5 spot on the Billboard 200 chart.