Hollywood Palladium | Sunset Boulevard
The second and final night of A Fire Inside here at Hollywood Palladium, and it's going to be epic, AFI the Bodies Tour 2022 at Hollywood Palladium on Saturday, March 26th 2022 with very synthetic guests Cold Cave. AFI have managed to pull off that rare feat, of still sounding fresh three decades into their career, buy yourself some tickets now, your likely going to find it difficult to not get swept up in this latest gloomy world of AFI's creation, the highly anticipated 11th studio album, Bodies, is finally here, and it's a full on post-punk masterpiece. This is your very last chance to catch it live, the very dead end of the tour!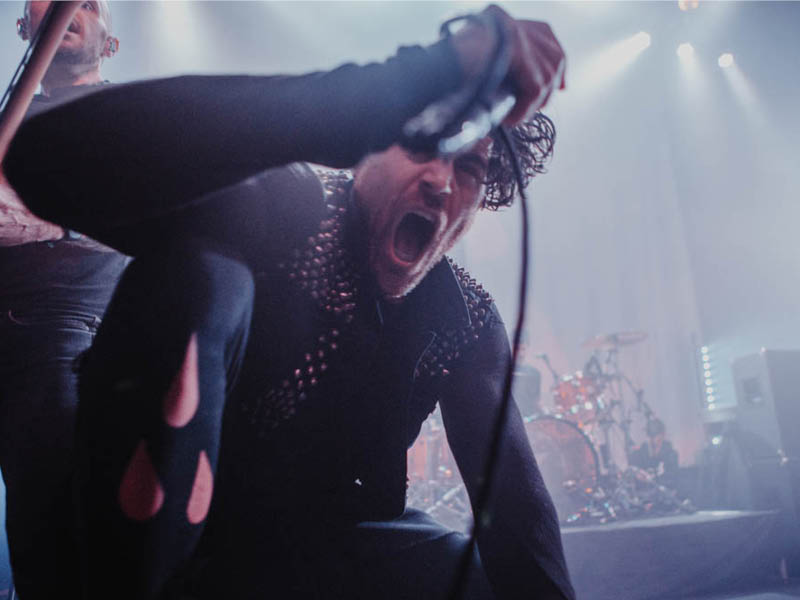 Coming in at the 36 spot on the Independent Albums and the 33 spot on the Top Album Sales charts, Bodies, the eleventh studio album by AFI, released on June 11, 2021. After 30 years as a band, the Californian punks AFI have never been a band to stick in one place for any great length of time, however, what they started with in The Blood Album, they have finished here. Put in simple terms, Bodies is essentially what happens when the collective members of AFI decide to fully commit to post-punk. They don't pull their punches, seamlessly incorporating elements of '80s goth rock and synth-pop into their signature brand of post-punk, AFI dish out somber edge with outright elegance.
A Fire Inside, consists of lead singer Davey Havok, drummer and backing singer Adam Carson, bassist, backing singer and keyboardist Hunter Burgan, and guitarist, backing singer and keyboardist Jade Puget. The band first gained commercial success with their fifth album, The Art of Drowning, in 2000, which came in at the number 174 on the Billboard 200, they followed it with their sixth studio album, Sing the Sorrow, in 2003, which finally launched them into punk stardom, coming in at the number 5 spot on the Billboard 200 chart.