Hollywood Palladium | Los Angeles, California
Who's hyped for AJR?? Loyal fans will be pumped at the opportunity to be there at the band's first ever headlining tour!! That's right, this year sees AJR on a massive North American tour, coming to the Hollywood Palladium on Sunday 18th November 2018. Be there – grab your tickets to see AJR now before they sell out!!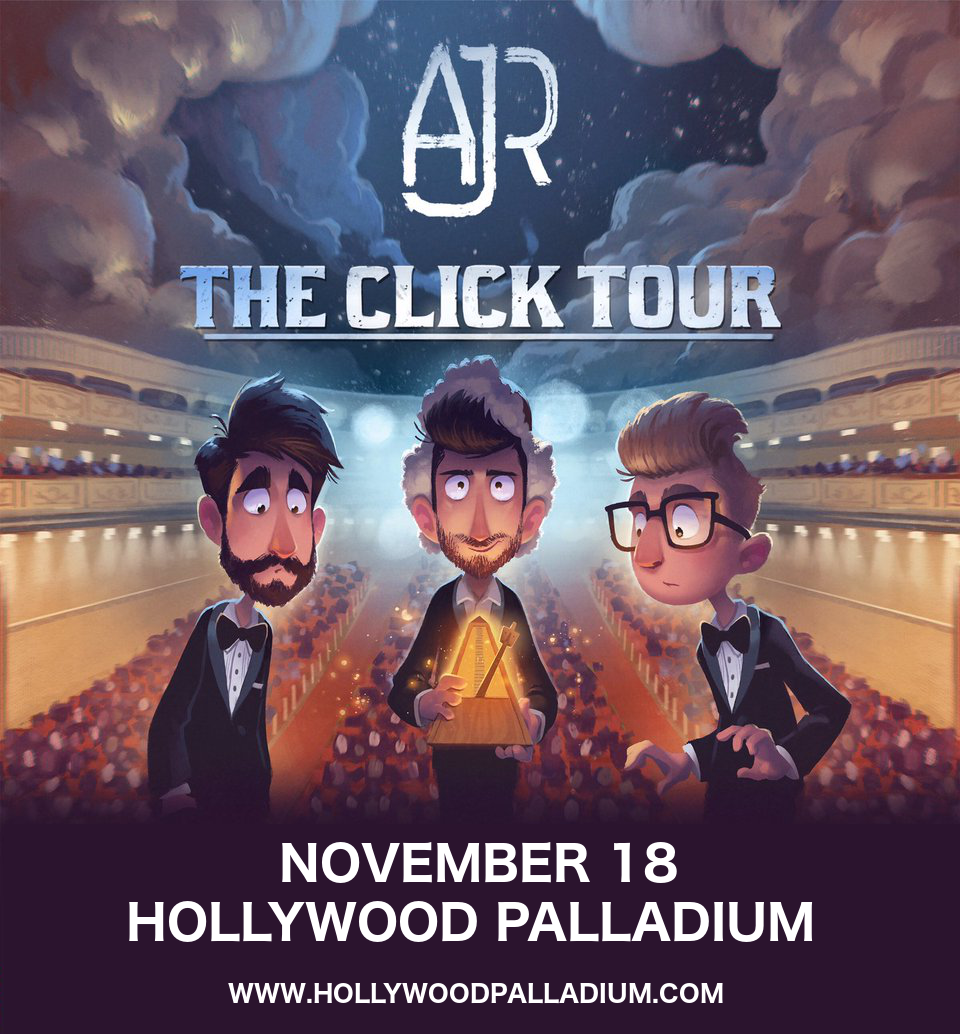 An all-sibling 3-piece comprised of brothers Adam, Jack, and Ryan Met, AJR formed when the trio were just teenagers, busking primarily in Central Park and Washington Square Park. Their single "I'm Ready," caught the attention of Steve Greenberg, former president of Columbia Records. The song was commercially released in 2013, and took off on Spotify, racking up millions of plays.
Now, the band are living their dreams and hitting the road as headliner. "We want people to feel like little kids again," the band said, when asked how they wanted people to feel when they heard their music. "I think it's really easy to fit into this box of being an adult. Get a job at a certain time. Get married at a certain time. Any success we've had in our lives has been doing the opposite of all that. Just being okay with exactly who we are."
Get ready for the AJR experience live – have you booked your tickets yet??