Hollywood Palladium | Los Angeles, California
People get ready! Pop punk rockers, All Time Low are back with support acts Issues, Tonight Alive & State Champs! They are coming to Hollywood Palladium on Sunday 3rd May 2015! Here on their headlining 'Future Hearts' tour, with their self-titled debut studio album released just last year. Their new sound has been compared to the likes of Fall Out Boy and are returning to their roots. Dont miss this awesome show!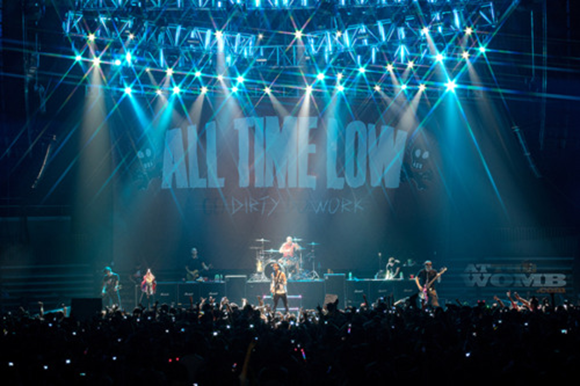 All Time Low formed in Maryland in 2003. The band's name came from a line in the song "Head On Collision" by the band New Found Glory. Early on All Time Low mostly performed covers of songs by bands like Green Day, blink-182, and New Found Glory. Beginning as a high school band, the band has released their debut EP The Three Words to Remember in Dealing with the End in 2004 through local label Emerald Moon. Since then the band has released five studio albums. While recording 'Dirty Work', the group contributed the song "Painting Flowers" to the Almost Alice soundtrack. They have had enormous success and are still to this day creating a huge buzz on the emo rock and pop punk scene!