Hollywood Palladium | Los Angeles, California
Amine is all set to perform at the Hollywood Palladium on Saturday, 5th February 2022. This performance is part of his "Best Ever Tour" that is highly anticipated among his fans. Amine is a rapper, singer and songwriter who hails from Portland. His upcoming tour kicks off on the 29th of January at the Moda Center. The tour will see him visiting 33 cities across the U.S including San Francisco, Atlanta, Charlotte and Los Angeles. If you want to catch Amine live on stage, you definitely need to get your tickets right now because they probably will sell out immediately!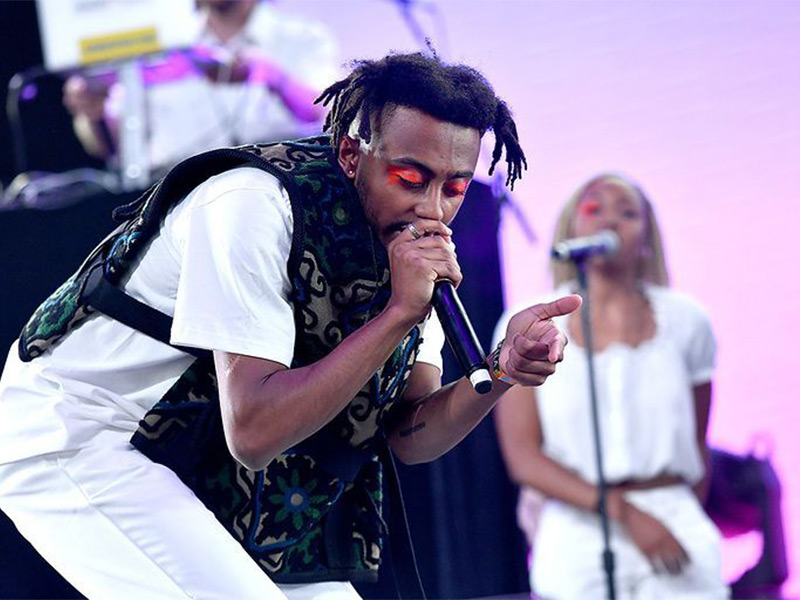 Amine debuted with his mixtape, Odyssey to Me, in 2014, but it took him 2-3 years to finally announce himself at the music scene. In 2016, he released his debut single, Caroline, which peaked at number 11 on the US Billboard Top 100 charts. Caroline gave the Portland-based rapper much-needed momentum, and he released his debut album the following year. His first album, Good For You, came out in 2017, and in 2018, he released his second album, OnePointFive. Both albums were commercial hits and received critical appraise.
Before becoming a rapper, Amine was studying marketing at Portland State University. He left his studies to pursue a career in music. Amine's humble beginning is one of the reasons why fans love to see him on stage. He is extremely welcoming and loves interacting with the audience, which makes his live performances even better. If you want to witness a bit of Amine magic, make your way to the Hollywood Palladium on 5th February 2022. You may want to buy your tickets ASAP because ticket demand is on the rise and they may sell out very soon!