Hollywood Palladium | Los Angeles, California
Lifeforms is the upcoming sixth studio album by Angels and Airwaves set to be released in September 2021, marking the longest ever gap, of seven years, between albums. Angels and Airwaves, Lifeforms World Tour comes to Hollywood Palladium on Saturday, November 6th 2021 with very special guests Bad Suns. Buy your tickets right now, and come and see what sort of lifeforms AVA can conjure for you, this art project of a supergroup, approaches larger than life themes and tackles them in wildly different mediums, this show should prove to be no different.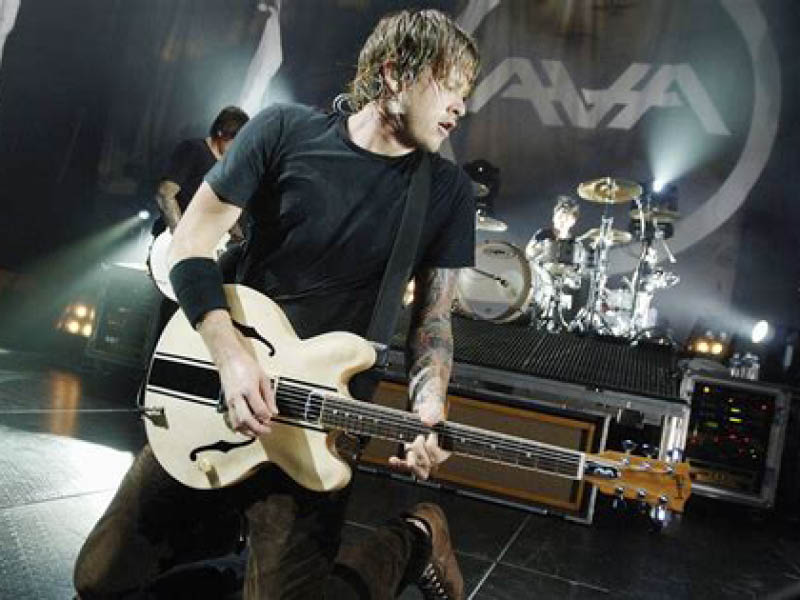 "We have so many lifeforms which are interacting with us which we don't even know about. Not just UFOs, but things like ghosts and Bigfoot, too. The universe is basically this one giant mind – like the mind of God – with trillions of stacked frequencies of thought. Not linear, parallel: past, present and future all existing right now. But there's a duality there, too, like the concept of The Force in Star Wars, where there's Light and Dark. Matter and antimatter stacked on top of each other. Every particle has its counter particle. Protons, electrons, neutrons, whatever…"
The Angels & Airwaves supergroup consist of Tom DeLonge of Blink182 on lead vocals, guitars, keyboards, synthesizers, and bass guitar, David Kennedy of Box Car Racer, Over My Dead Body and Hazen Street on guitars, keyboards, synthesizers, and backing vocals, Ilan Rubin of Nine Inch Nails, Paramore and Lostprophets on drums, percussion, backing vocals, keyboards, guitars and bass guitar, Matt Rubano of Taking Back Sunday on bass guitar, synthesizers and backing vocals, and Matt Wachter of Thirty Seconds To Mars on bass guitar, keyboards, and backing vocals. AVA have 5 albums out with their upcoming sixth studio album, Lifeforms, due September 24, 2021.