Hollywood Palladium | Los Angeles, California
Atmosphere are one of the most prominent rap and hip-hop bands in America. The masters of Rhymes group have announced a new tour which will coincide with the release of their new album Southsiders, the first release since The 2011 Family Sign album. Check out their latest single 'Bitter' below. Coming to the Hollywood Palladium on September 5th, tickets online now!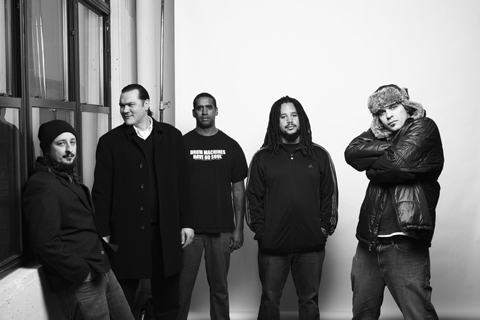 Atmosphere are an American Hip-hop band consisting of rapper Slug (Sean Daley) and DJ/producer Ant (Anthony Davis). Since its formation in 1989, the group has released six studio albums and ten extended plays. They have collaborated with some huge artists including: C-Rayz Walz, CunninLynguists, Brother Ali, Eyedea & Abilities, Evidence, Aesop Rock, Unknown Prophets, KRS-One, Oddjobs, Vakill, DoseOne, Jel, P.O.S., X-Ecutioners, Kanser, Blueprint, Illogic, Heiruspecs, Kristoff Krane, Dem Atlas Mac Lethal, Jean Grae, Parallel and more. Grab your tickets today!