Hollywood Palladium | Los Angeles, California
Bad Omens is coming to the Hollywood Palladium on Sunday 8th October 2023 and you don't want to miss this intense performance! With elements of metalcore, post-hardcore, and alt rock, Bad Omens has quickly become a force to be reckoned with in the metal scene. With charismatic vocalist Noah Sebastian at the front, the band delivers intense, powerful, and unforgettable live shows that keep fans excited to witness their favorite band again. Hollywood Palladium is the perfect setting for Bad Omens to leave it all out to bare on the stage for an excited audience to see. Joining Bad Omens as opening acts are scene veterans I See Stars and Erra, making for a show with three incredible bands! Prepare for a night of energy and passion with Bad Omens at Hollywood Palladium on Sunday 8th October 2023, and grab your tickets now before they sell out!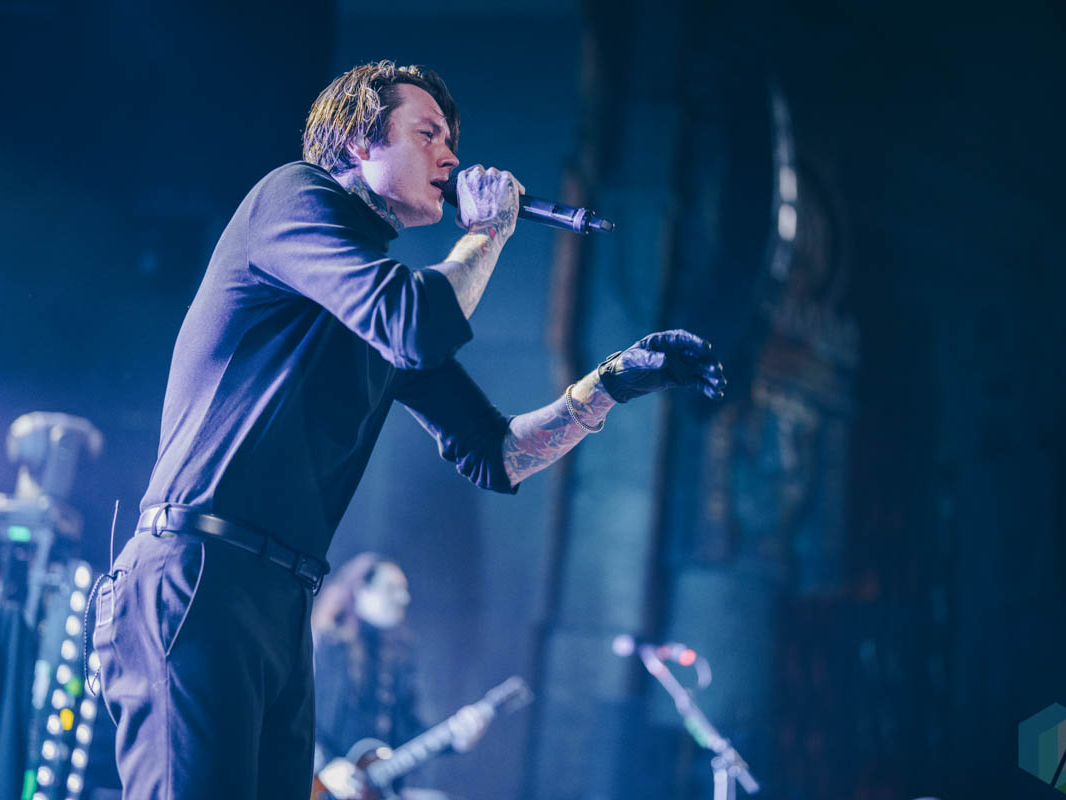 Bad Omens is prepared to turn it up at the Hollywood Palladium stage on Sunday 8th October 2023. Opening the show are the well known acts I See Stars and Erra. Bad Omens is a thrilling metal band that was formed in Richmond, Virginia. The band lineup includes the incredibly talented frontman Noah Sebastian on vocals, guitarist and backing vocalist Nicholas Ruffilo, bassist and backing vocalist Vincent Riquier, and drummer Nick Folio.
The band was able to get a lot of attention right from their debut album, garnering rave reviews and critical acclaim. This built a loyal and dedicated fanbase in a short time. Their music blends post hardcore, metalcore, alt rock, and pop sensibilities, allowing them to connect with fans across the spectrum of genre interests. With powerful tracks like The Worst in Me and Exit Wounds the band has showcased their distinctive style and ability to connect with listeners.
The band's second album, Finding God Before God Finds Me (2019), further cemented their status as a force to be reckoned with in the music industry. The album features a more polished and mature sound, with tracks such as Burning Out and Kingdom of Cards showing the band's growth and evolution.
Bad Omens magnetic stage presence is one of the key elements that has earned them a dedicated fan following. Fans can expect an electrifying and intense performance at the Hollywood Palladium, with a sampling of the band's earlier hits and their more recent material. A Bad Omens live show is known for its raw energy, passionate delivery, and captivating stage presence, guaranteeing a memorable experience for all in attendance.
Joining them on this incredible night, electronicore outfit I See Stars and progressive metalcore band Erra will kick off the evening with their high energy performances. Both bands bring their own distinctive styles, with I See Stars known for their mix of heavy breakdowns and catchy electronic elements, while Erra captivates audiences with their technical prowess and melodic hooks.
Get ready for Sunday 8th October 2023 when Bad Omens, I See Stars, and Erra drop by the iconic Hollywood Palladium for a powerful show. Grab your tickets now before they sell out!