Hollywood Palladium | Los Angeles, California
Southern rock band, Band of Horses, are back! Band of Horses, with their Been A Minute Tour at Hollywood Palladium on Friday, November 12th, 2021. Don't miss out, they are back from the unending quarantine, and they have brought a brand-new album with them, so grab some tickets now. While the release date has not been announced, the band have confirmed it will be this year, and that they haven't really had a chance to practice the album, so expect only one or two surprise songs.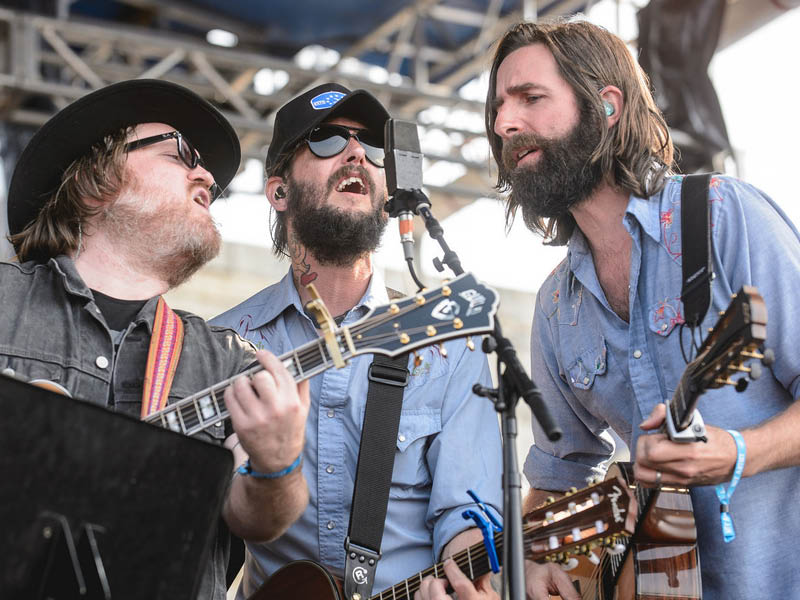 Rock band, Band of Horses have released five studio albums, including the Grammy-nominated album, Infinite Arms, which entered the UK chart at number 21, giving Band of Horses their first top 100 UK hit and debuted at number 7 on the Billboard 200 here in the USA. Infinite Arms was nominated for a Grammy Award in the Best Alternative Album category and was featured in several end of year "Best Albums of 2010" lists, including Q Magazine. The fifth Band of Horses studio album, Why Are You OK, is their latest, coming out in June 2016. The album debuted at number 19 on the Billboard 200 chart. Lead singer, Ben Bridwell has announced that Band of Horses has a new album that will be coming out in 2021. "It's not very good, but it is done," he said with a laugh. While the new record is on the way, don't expect the band to perform the songs in concert anytime soon. "We need a good, focused rehearsal to remember what we did because it's been a bit since we recorded that album," he said.
Band of Horses are, lead singer, guitarist and keyboardist Ben Bridwell, drummer Creighton Barrett, guitarist and keyboard player Ryan Monroe, Bass player Matt Gentling, and guitarist Ian MacDougall.