Hollywood Palladium | Los Angeles, California
It's going to be a jam-packed femme-fatale Thursday night this August 11, as two talented, captivating women take center stage at the Hollywood Palladium. The enigmatic Billboard chart-topping artist BANKS and ex-Fifth Harmony member Lauren Jauregui will entertain their fans with nothing but superb musicality and artistry as they bring the "Serpentine Tour" to the famous Hollywood venue. Catch Banks perform the previously released singles from her latest album, such as "The Devil," "Skinnydipped," "Holding Back," "I Still Love You," "Meteorite," "Deadend," and the new fan-favorite "Fuck Love." Expect also to see Lauren Jauregui perform songs from her 2021 EP, "Prelude." Get your tickets now and prepare to be floored by the musicality of these two amazing women!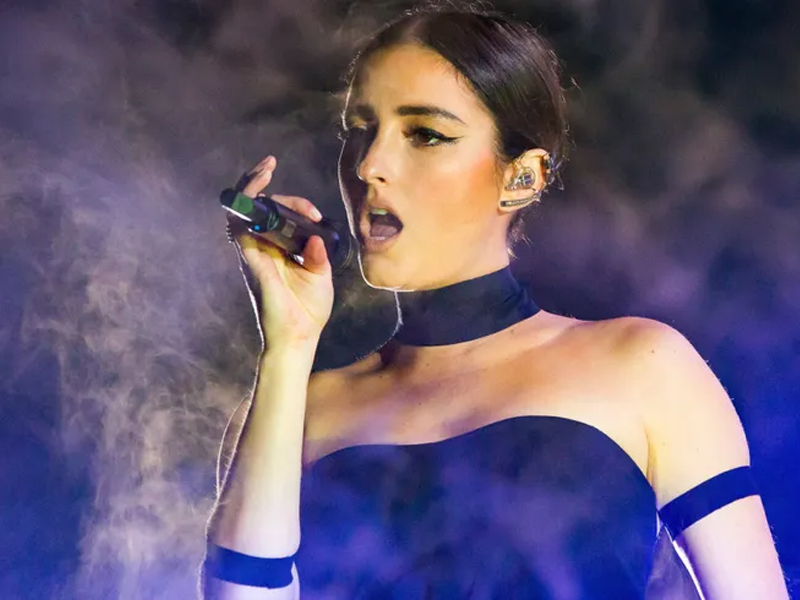 Breaking out into the limelight with her 2014 album "Goddess," Banks showed her singing prowess through some downtempo, alt-R&B tracks. The album went on to place 12th on the Billboard 200 chart and propelled her into broader recognition. Her follow-up album, 2017's "The Altar," reached #17 in the charts, and her 2019's "III" placed 21st, maintaining her placement in the chart's upper reaches.
As an artist, Banks continues to reinvent herself through her music. In 2019, fans saw a different side of her as she experimented with her artistry in her third studio album. Much to fans ' delight, she somehow continued this complete transformation in her newly-released album "Serpentina."
The new 13-track album marks Banks' first release as an independent artist. It is also notable that Banks injected new sounds, visuals, and lyricism into this album. "In the past, I've been really tight and controlled, and I don't feel like that right now," the 33-year-old singer stated. "I just feel more wild and free."
This summer, she will embark on a tour to promote the said album. The tour, which will kick off on July 11 in Texas, and conclude on August 15 in Arizona, will stop at Hollywood Palladium this August 11. Coming with her as a guest is the Cuban-American singer-songwriter, Lauren Jauregui. The ex-Fifth Harmony member will surely ignite the crowd with the songs from her 2021 EP titled "Prelude."
These two women are known not only as great vocalists but as all-out performers. So we can expect that they will be giving their all in their Hollywood Boulevard show. If you don't want to miss out on their performances that will surely become trending the day after, be sure to be there! Grab your tickets now, and don't miss out on the fun!