Hollywood Palladium | Los Angeles, California
The Extraordinaires are back — American Indie-pop act Bleachers are back on tour! Take the Sadness Out of Saturday Night Fall Tour is going to Southern California! Catch them live at the Hollywood Palladium on Friday 15th October 2021. Jack Antonoff-fronted act will be taking the stage with opener Claud in support of his new song Take the Sadness Out of Saturday Night which is the tour's title track that will be released on July 30 via RCA Records. Experience infectious melodies and impressive performances that will tempt music fans of all generations! Tickets are selling out fast. Don't wait, Book your tickets NOW!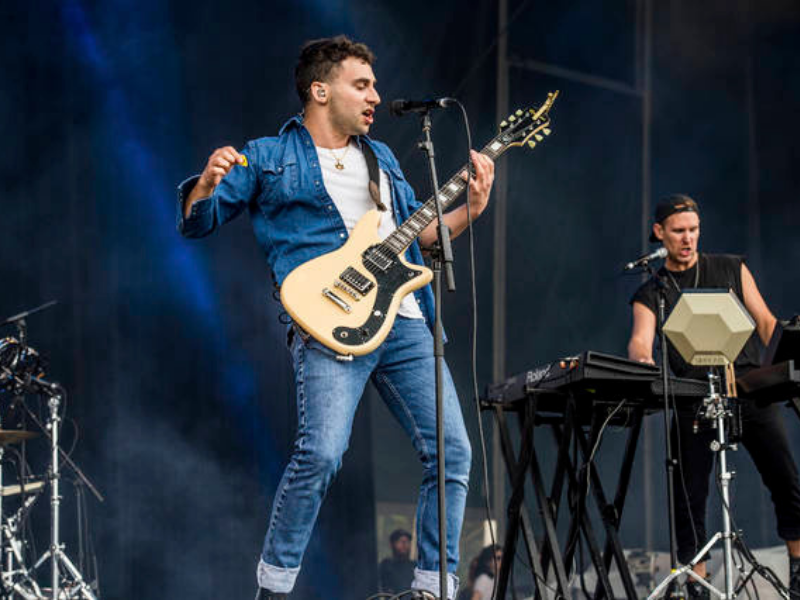 Bleachers only found their way into the public eye recently but their '80s hipster persona and unusual presence had lent themselves to the palpable happiness felt by everyone in attendance! The real highlights of any Bleachers show are the live renditions of their hit tracks which feature melodies that are simply begging to be shouted without any regard for auditory well-being!
Jack Antonoff, the front-act of the Bleachers is a talented singer/songwriter and guitarist that found fame with the pop group "Fun" and is credited as a co-writer of one of the band's most successful singles 'We Are Young'. He has also written music for pop heavyweights including Taylor Swift and Christina Perri. Whilst on the road with Fun, Antonoff found an outlet for his creative urges whilst traveling from city to city in Bleachers. His side project remained unknown until February 2014 when he released the single 'I Wanna Get Better.
Bleachers are unique among its counterparts in that it boasts two drummers that, when paired with the band's signature synthesized pop rhythms, create a fuller sound and more intense live experience! Each blistering guitar solo leaves Antonoff in some transient state of bliss achievable only through true musicianship, and the performance is truly astounding.
Make yourselves ready for the down-right euphoric experience indie folks. The Bleachers will command the stage with passion, get your tickets now!