Hollywood Palladium | Sunset Boulevard
The powerful songstress that is Brittany Howard is coming to Hollywood Palladium on Wednesday 22nd January 2020! Known for her explosive career as the lead vocalist of Alabama Shakes, Brittany Howard will be embarking on a solo tour for 2020. As part of her exclusive dates, she will be making her way to Hollywood Palladium for the Citi Soundvault season! If you're a lucky card holder book your tickets to see Brittany Howard on the 22nd LIVE!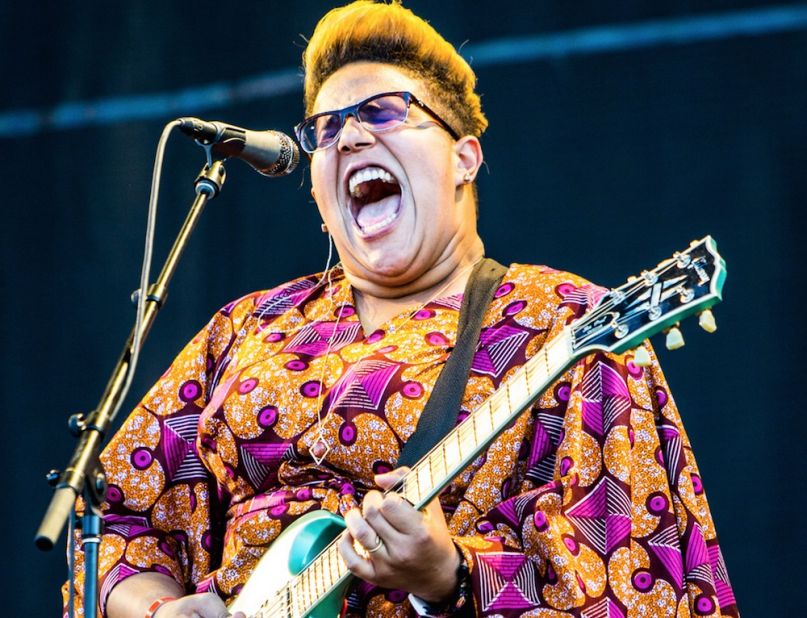 Brittany Howard made her mark on music as part of the exciting band Alabama Shakes from their debut album release of Boys & Girls, topping the charts and gaining a nomination for an impressive three Grammy Awards with the album single "Hold On." This recognition pushed them into the spotlight for all to see and their fan base became worldwide and their music a sensation. Known for their epic sound, led by the incredible raw and impactful vocalist Brittany Howard. After spending years on tour, with their newly found international success, they made a return with their second album Sound & Color which walked in the same footsteps and hit the number one spot on the Billboard 200, this time winning them a total of four Grammy Awards!
With their unstoppable triumphs, dedicated performances and flawless music, Alabama Shakes were the band to watch, listed in any online must-see concert articles, out of this world ratings from music critics and reviwers alike.
After a solid eight years since their first began, Alabama Shakes decided to go on a hiatus til further notice, making it possible for Brittany Howard to continue to showcase her talented abilities as she now gives headline performances that are just as energetic as the band's previous concerts.
Brittany Howard has released her own studio album titled Jaime which she dropped in 2019 and of course a tour has followed, as she travels across North America and Europe to play tracks from the release. "The exceptional solo debut from the Alabama Shakes singer-songwriter is a thrilling opus that pushes the boundaries of voice, sound, and soul to new extremes."
Get ready to catch the sensational, unmissable Brittany Howard as she does her thing live on the Hollywood Palladium stage this Winter! Don't miss out on your chance to be there!