Hollywood Palladium | Los Angeles, California
80s-flavored dark pop pairing Charli XCX and Bleachers have announced a second leg of their immensely popular "Charli & Jack Do America" tour! The co-headliners will be supported by fellow synth lover Robert Delong and are making their way to Hollywood Palladium on Tuesday 6th October!
"Charli and I have been spending a bunch of time together recently and I am as a result more excited for this tour than Halloween when I was 9," said Antonoff in a press release.
"We're both planning some crazy s**t. Both of us are making new records so this our way of sending off our old ones and trying some new s**t. It's gonna be summer camp meets the apocalypse," he added.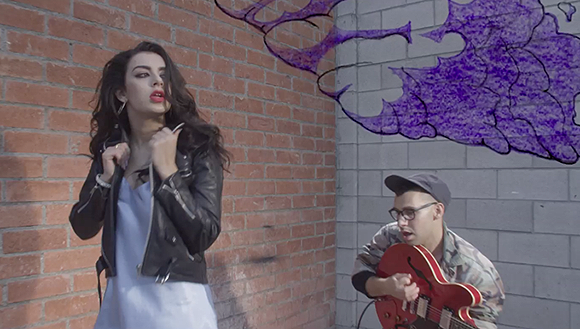 In 2007, at the age of 14, Charli XCX began recording her debut album on a loan granted by her parents. In 2008, she began posting songs from the album on her official Myspace, which led to her being recruited for some of her first live shows by a promoter, who asked her to perform at raves and warehouse parties in East London. XCX's debut studio album, 14, was never commercially released, although several promotional copies were issued and copies were given away at her earliest gigs. After being signed to Asylum Records in 2010, she took a break from music, and in May 2011, she released her first single in nearly three years, "Stay Away", which gained attention from Pitchfork Media, where she garnered the accolade of Best New Track, and they ranked it #35 on their Best Tracks of 2011 list. XCX's second studio album and debut major label studio album, True Romance, was released on 12 April 2013, but her big break came in 2014 when she was featured on Australian rapper Iggy Azalea's song "Fancy", which topped the US Billboard Hot 100, becoming both artists' first number one single on the chart.
Bleachers is an American indie pop act based in New York City that was formed by Jack Antonoff, lead singer and songwriter of Steel Train, and lead guitarist of Fun. Bleachers' debut full-length album Strange Desire was released July 15, 2014.