Hollywood Palladium | Sunset Boulevard
Chvrches brand-new album is due out in August 2021 and this is the place to be to hear it live for the very first time! Event: Chvrches at Hollywood Palladium on Saturday, December 18th 2021 with very special guest Donna Missal! A synth-pop hurricane of kinetic pop energy, grab your tickets now. Don't miss your chance to experience the dreamy, brilliant performance from Chvrches. They will be joined by the emerging singer-songwriter Donna Missal. Donna Missal is an American musician who is growing in popularity and who has a strongly powerful sound with emotive lyrics: "a poet's command of tone, a soul singer's boundless intensity".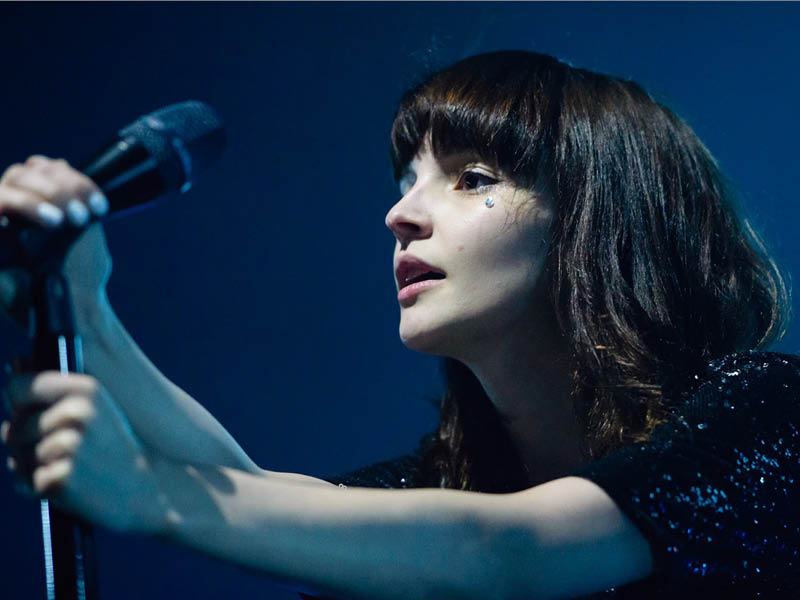 Hailing from Glasgow, Scotland, the synth-pop band Chvrches is made up from Lauren Mayberry, Iain Cook, Martin Doherty and unofficially Jonny Scott. Their debut studio album, The Bones of What You Believe, was released in 2013, and the band was ranked number 5 on the Sound of 2013 list by the BBC. Their upcoming and fourth album, Screen Violence, will be released on 27 August 2021, with the lead single "He Said She Said" released on 19 April 2021. Mayberry described the track as her "way of reckoning with things she had accepted that she knew she shouldn't have". "Being a woman is fucking exhausting, and it felt better to scream it into a pop song than scream it into the void. After the past year, I think we can all relate to feeling like we're losing our minds," she continued. The song placed at number 20 on the Alternative Airplay and number 37 on the Hot Rock & Alternative Songs charts here in the US. A second single titled "How Not to Drown", featuring Robert Smith of The Cure, was released on 2 June 2021.