Hollywood Palladium | Los Angeles, California
It's the tour combination that you've all been waiting for!! Dave Chappelle & John Mayer are back on the road and will be coming to Hollywood Palladium on Friday 29th December 2017! It's the best selection with stand up comedy matched with sheer music talent as Comedian Dave Chappelle tours with the talented Guitarist, Singer/songwriter, John Mayer. John is known for his incredible performances that always impress his fans where-ever he goes! Songs such as Gravity, Your Body is A Wonderland, Daughters, Stop That Train, Why Georgia and so many more…
TICKETS ARE ON SALE NOW – are you ready?!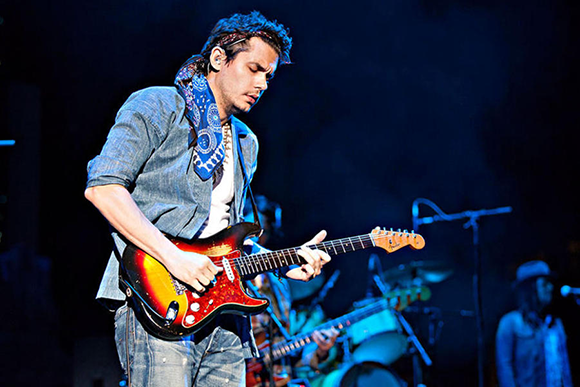 American stand-up comedian, actor, writer, and producer Dave Chappelle began his career in 1990 and is known for his lead role in the 1998 stoner comedy film Half Baked, as well as his sketch comedy television series, Chappelle's Show, which ran from 2003-2005 and stand-up comedy tours. He is ranked 43rd in Comedy Central's list of the Greatest Comics of All Time.
John Mayer is one of the most popular artists on the Rock, Pop and Blues scenes – the talented songwriter, guitarist and producer who first came to the attention of major music labels with his set at South by Southwest Festival in 2000. The multi-platinum selling artist has won seven Grammy awards from nineteen nominations and has sold a total of over 20 million albums worldwide. He has also won a Grammy Award as part of the John Mayer Trio and recently formed the supergroup Dead & Company with three former Grateful Dead musicians. Collaborations have included; B. B. King, Buddy Guy, and Eric Clapton. Along with his incredible triumphs with making it in the music world and being recognised by fellow musicians, he has already received plenty of the top reviews and awards for his singles and albums.
John Mayer won Best Male Pop Vocal Performance for "Waiting on the World to Change". That album was followed by Battle Studies in 2009, a return to pop, with a number-one grossing tour.