Hollywood Palladium | Los Angeles, California
The brazen music from the genre-defying group Death Grips will envelop the walls of Hollywood Palladium this May 21 as the cult-favorite trio will conquer the famous Los Angeles venue. Yes, the Death Grips are back, and they are embarking on a massive tour across the US and Canada! Catch the hip-hop experimenters Stefan Burnett, Zach Hill, and Andy Morin as they perform their certified hits, including "Blackjack," "I've Seen Footage," and "Guillotine," among many others. Whether you have been a fan since the group's "The Money Store" days or are more familiar with their recent albums, attending this concert is the best way to celebrate Death Grips' comeback to the concert scene. If punk rock, industrial, electronica, and rap are your jam, you better reserve your tickets because this concert will bring all your favorite tunes to one stage!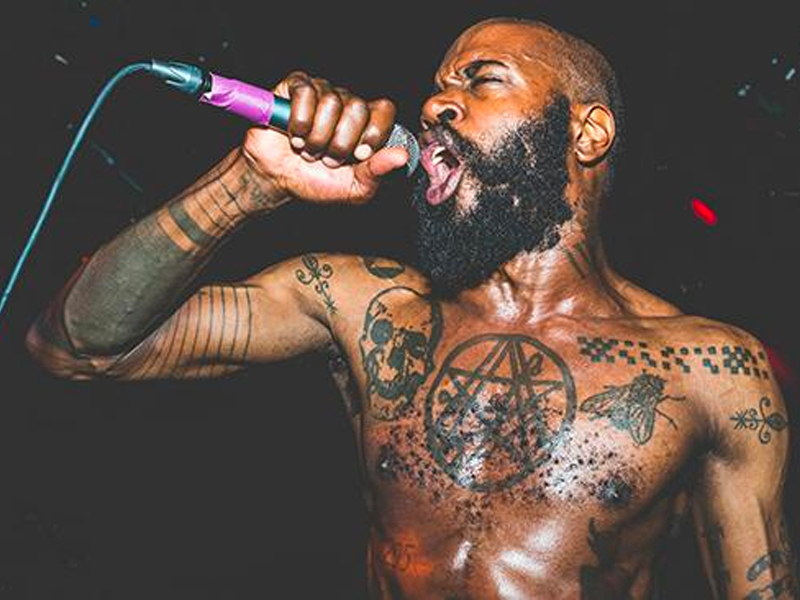 Death Grips is an experimental hip-hop group from Sacramento, California, formed in 2010. The group consists of vocalist MC Ride, drummer Zach Hill, and producer Andy Morin. Their music is characterized by an aggressive and abrasive sound, often featuring distorted samples, heavy bass, and complex drum patterns. Death Grips has released five studio albums, two mixtapes, and two EPs.
Death Grips has been described as a "genre-defying" group, combining elements of punk, industrial, and hip-hop. MC Ride is best known for his shouted or screamed vocals, often featuring dark and aggressive lyrics. The group has been praised for its innovative approach to hip-hop and its willingness to push the boundaries of the genre. Their debut album, "The Money Store," was released in 2012 and was met with critical acclaim. The album featured the singles "Blackjack" and "I've Seen Footage." Their follow-up album, "No Love Deep Web," also came out in 2012. This album featured the single "Come Up and Get Me." Death Grips has also released two mixtapes, one of which is "Exmilitary." The EP was released in 2011 and featured the single "Guillotine."
The Hollywood Palladium in Hollywood will erupt with brazen music from Death Grips this May 21, 2023. If you are into industrial, punk rock, electronica, or noise music, this concert is for you. Purchase your tickets today!