Hollywood Palladium | Los Angeles, California
Destroy Lonely is a 21 year old new rapper making waves on the scene and is heading out on tour for his hot new debut album No Stylist. Destroy Lonely spits some real powerful rhymes about the stuff he is going through and you can relate because you go through it as well. All the real fans know Destroy Lonely is the illest and spits some of the realist ish out there. The tour dubbed, the No Stylist tour will coming to the Hollywood Palladium, California on Wednesday, November 30th 2022. Nothing beats a live show so go get those tickets now.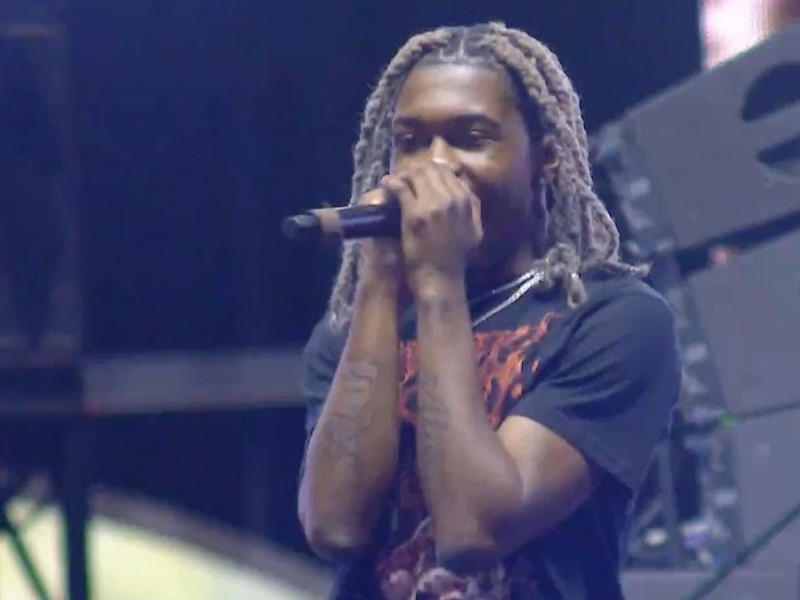 Born on July 8, 2001, in Atlanta, Destroy Lonely (real name, Bobby Sandimanie III) hit the rapping scene in 2015 using music streaming service, Sound Cloud to introduce himself to the world and like all real artists, his fan base grew. Music comes naturally to him and that is no surprise – He grew up in a musical household with the influence of I-20, his father, and that guy made hits with music with Hip Hop legends such as Ludacris and Chingy.
Working closely with the likes of Clayco, the Underworld Music Group and also being signed to Playboi Carti's Opium Label, Destroy Lonely's new album No Stylist is already a monster and is racking up the listens with over 8.5 million streams on Spotify in just its first week, all this despite being relatively new on the scene. Hits such as NOSTYLIST, SWGSKOOL and LNLY grace the album with a style that only Destroy Lonely can pull off.
Destroy makes music about how he feels and that is some real ish, you know, cause you can feel it too. Get closer to the new legend in the making at the Hollywood Palladium by getting some tickets for his No Sylist tour.