Hollywood Palladium | Los Angeles, California
Get your ears ready for an all-vinyl legacy party! DJ Shadow joins forces with Cut Chemist for 'The Renegades of Rhythm' tour. This show is a special homage to the music and legacy of hip-hop/dj pioneer Afrika Bambaataa. The rhythms out to get you here at the Hollywood Palladium on Friday 3rd October 2014. Catch it while you can!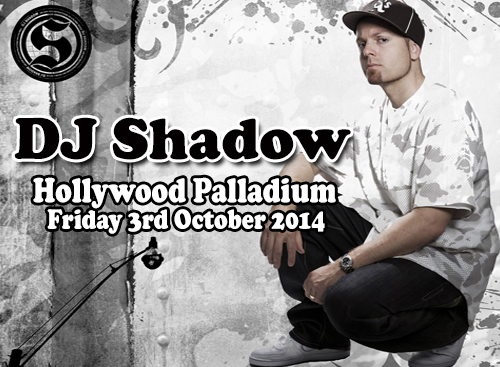 Hip-hop and DJ producers of this generation could trace their roots and influence back to Afrika Bambaataa, one of the forerunners of his genre that shaped the hip hop turntable sound and culture to what it is today.
DJ Shadow along with Cut Chemist, who are both highly accomplished DJs and international music tastemakers in their own right, are taking up the cudgels in taking Bambaataa's records to a new spin but staying true to the elements of his music that made him a legend.
"This has never been done before, definitely not on this scale…They're HIS records, with his blessings. This isn't just ANY copy of 'X' breakbeat, it's THE copy, THE copy that started everything. Not just any records, the MASTER OF RECORDS' records.", says DJ Shadow.
"If these records could talk, imagine the stories they could tell. That's what we'll try to make them do with our set." adds Cut Chemist
If you want to get the experience that partyin' with a DJ is not just all about puttin' your hands up in the air and wavin' like you just don't care! Rediscover, relive the sound of spinning turntables. The Renegades of Rhythm tour is the closest you can get to the sound of vinyl heaven. Get those tickets now!