Hollywood Palladium | Los Angeles, California
Get ready for bass that will blow your mind (and possibly the speakers), as dubstep powerhouse Excision brings you 150,000 watts of sound on The Paradox tour! The cutting-edge DJ and producer comes to Hollywood Palladium on Friday 27th January 2017 – with his most exciting and ambitious stage set up yet! With support from the insanely good Cookie Monsta and more. Don't miss out!!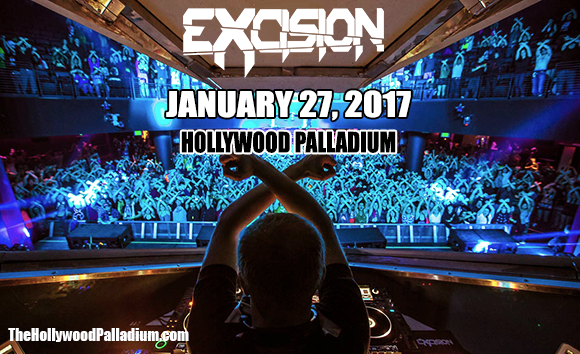 Excision is the alias of Canadian dubstep DJ and producer Jeff Abel. Active since 2004, Excision's first release "No Escape" came in 2007 on his own label Rottun Recordings. A regular collaborator with fellow Canadian dubstep producers Datsik and Downlink, Excision was one of the first dubstep producers in North America, paving the way for the genre's success and the popularity of aggressive dubstep production. To date, Excision has released 5 Eps, 2 studio albums and a remix album.