Hollywood Palladium | Los Angeles, California
FFS (Franz Ferdinand & Sparks) comes to Hollywood Palladium on Tuesday 13th October 2015! Scottish rockers Franz Ferdinand have teamed up with LA synth pop duo Sparks under the name 'FFS' and are planning to hit the road this fall. With a similar fan base and vision, it makes sense for the two groups to collaborate and fuse their ideas together – making them the perfect supergroup. Don't miss this tongue and cheek show – it's going to be awesome!
"I remember sitting down with the others and saying, It doesn't matter how busy we are, we have to make this happen."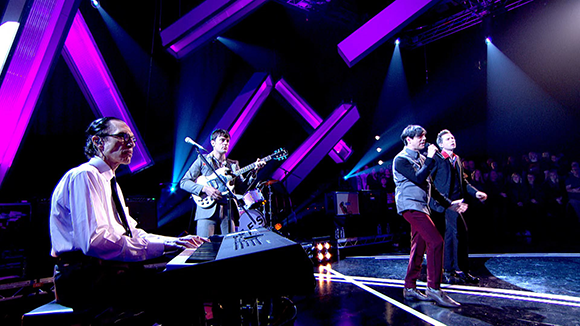 Franz Ferdinand formed back in 2002 and hit the ground running with their 2004 self titled album. The record included the explosive track "Take Me Out", It's ground breaking guitar licks, stomping rhythms and catchy lyrics gave way to their career and quickly became one of the biggest songs on the 2000's! Franz Ferdinand were a key part to the entire indie rock movement at the time, along with the likes of; The Strokes, The White Stripes, Razorlight, The Hives and The Vines.
Sparks have been a part of the music scene since 1971 and have traveled through various era's including; Art rock, Glam Rock, New-wave, Synth pop and Chamber pop. Yet they have always remained true to their uniqueness. Known for their quirky approach to songwriting, Sparks' music is often accompanied by sophisticated, intelligent and sharp lyrics. Their incredible sound hit the radio particularly in the United Kingdom, Germany and the United States during the 70's.
Sparks are best known for the songs "This Town Ain't Big Enough for Both of Us", which smashed the charts at number 2 in 1974, along with the electronic masterpiece "The Number One Song in Heaven" in 1979, "When I'm With You" which topped the French Charts in 1980.