Hollywood Palladium | Los Angeles, California
Fancy an evening of retro sounding neo soul/indie pop from one of the best bands in the genre? Then get tickets to see Fitz and The Tantrums at the Hollywood Palladium on Saturday 5th April. Armed with an old church organ creating inspiration for their music, the show offers a unique and funky music experience. Don't miss it, tickets online now!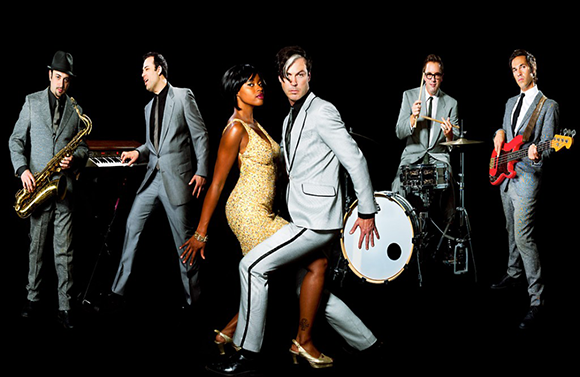 Fitz and The Tantrums are an American neo soul/indie pop band from Los Angeles, formed in 2008. They released their debut album "Pickin' Up the Pieces" which received critical acclaim, after the release of the album, they went on tour tour America.
The band consists of Michael Fitzpatrick (lead vocals and keyboards), Noelle Scaggs (vocals and percussion), James King (saxophone, flute, keyboard, percussion and guitar), Joseph Karnes (bass guitar), Jeremy Ruzumna (keyboards) and John Wicks (drums and percussion). in an interview with Fitzpatrick he spoke about his musical direction for his album: "I did want to try and make a big sounding record without guitars," he said. "For me, I just feel like in any music that has a band, the guitar is always there, it's always featured, it's always prevalent. I'm just sick of hearing it."