Hollywood Palladium | Los Angeles, California
Missed securing tickets for Fletcher's first night at The Hollywood Palladium? Worry no more, as you can still get to experience the incredible voice and enigmatic performances of the singer-songwriter on her second night at the famous California venue. Yes, the girl of your dreams, Cari Elise Fletcher, famously known as Fletcher, will be back this November 18 to ignite her fans' Friday night with the highly-anticipated songs from her new album, "Girl Of My Dreams." Join hundreds of other fans in showing your support and love for the 28-year-old pop singer. Grab your tickets here and prepare to sing along to "War Paint," "Undrunk," "Sex With My Ex," and many other hits. Don't miss this chance to see Fletcher live. Book your tickets now!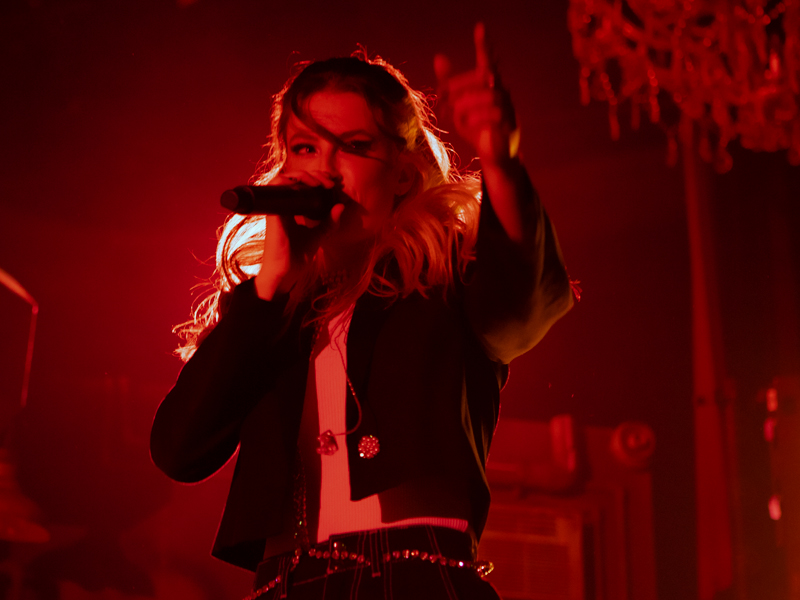 Former X-Factor 2011 competitor, Cari Elise Fletcher, has been in the music scene since she exited the famous reality singing show. However, it was only in 2015 when she formally did her first commercial work. Fletcher made her first hit with the song "War Paint." As her initial professional venture, the song met considerable massive success. It became a viral success and was listed as the most shared song on Spotify, surpassing 20 million streams in several months. Thus, the song became the singer's ticket to producing more singles and EPs.
In 2016, Spotify added her to their Spotlight list, helping her debut EP "Finding Fletcher" gain enough exposure. She was eventually signed to a major record label, Capitol Records, in 2018. She released her second EP, "You Ruined New York City for Me," in 2019. Its lead single, "Undrunk," was a breakout success, reaching charts in multiple territories and receiving gold certification in the US. "The S(ex) Tapes," her subsequent EP, came out in 2020 with another gold certification for the song "Bitter." Indeed, she has made steady hits all these years with her multiple EPs released.
This year, the 28-year-old singer will finally release her first full studio album. Dubbed "Girl of My Dreams," the album is produced by Capitol Records and is slated to be released this September 16. To promote the album, Fletcher will be hitting the road this 2022. She will rock The Hollywood Palladium this November 17 and 18. If you haven't booked your tickets yet, be sure to place your ticket orders here. Click the "Get Tickets" button for a fast and safe transaction.