Hollywood Palladium | Los Angeles, California
Foals have a busy summer ahead and just when you thought that you wouldn't get a chance to catch them, they bring their very old headline show to Hollywood Palladium on Tuesday 27th September 2016! Foals are one of the most exciting indie rock bands on the scene and have been for since their debut 10 years ago, merging their love of minimal techno with rock, a blend that creates a unique sound. Their most popular singles include; "Spanish Sahara" "What Went Down" "My Number" "Cassius" and many more!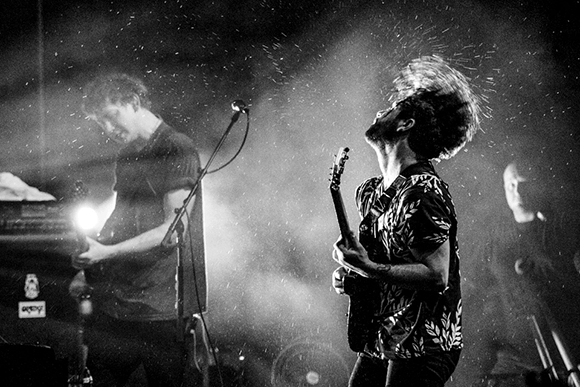 "I've been to a lot of shows but this was by far one of the most entertaining. Foals discography is great and the songs sound fantastic live but what you also get with their live show is a boundless, raw energy. Yannis was a maniac: crowd surfing with his guitar and also jumping from the balcony into the crowd. I know he does this at every show but it still felt completely spontaneous and engaging. Rarely do you see a band work so hard and have so much fun."