Hollywood Palladium | Los Angeles, California
Grits and Biscuits is back, bringing its dirty south style to Hollywood Palladium on Friday 6th September 2019! No pretention, no VIPS, just wall-to-wall bangers and a chance to get down, get loose and sweat off all your stresses! Once again the Grits and Biscuits crew will be bringing you a red-hot Southern hip-hop line-up that will have you dancing all night – this ain't one for wallflowers, baby, so y'all better twerk like you mean it!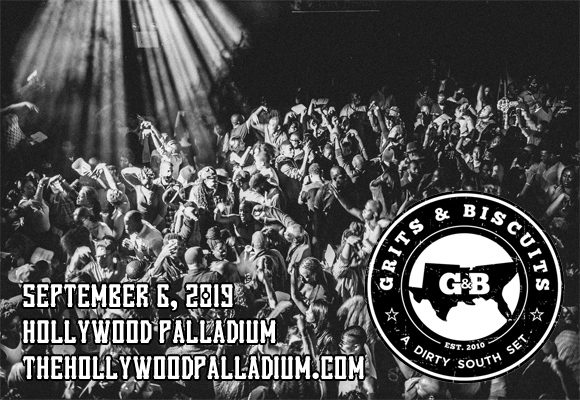 "Founded in 2010 by E.Z.Mo Breezy, GRITS & BISCUITS is a premiere entertainment concept that celebrates the southern experience through urban music, cultural connections and nightlife moves in a down home environment." – gritsandbiscuits.com
Grits and Biscuits is a Southern party experience and cultural phenomenon that gathers all the tasty ingredients of Southern life to bring a unique flavor to the club scene all across North America. A Beyoncé-approved touring block party with an A-list line-up and a style all its own, Grits and Biscuits has got swag and then some!