Hollywood Palladium | Los Angeles, California
Go party-rockin' Southern style with Grits and Biscuits. Get the vibe of urban music, cultural connections and nightlife with smashing Southern flavors and hospitality. It's a fun-filled , no-frills-all thrills affair that has been graced by party peeps, professionals, and even celebrities like Beyonce, Jay-Z and Solange. This phenomenal yet homey experience has found its way to the Hollywood Palladium on Saturday 30th November 2019. Mark this date, pin this venue, and tag your party buddies. Book your tickets now!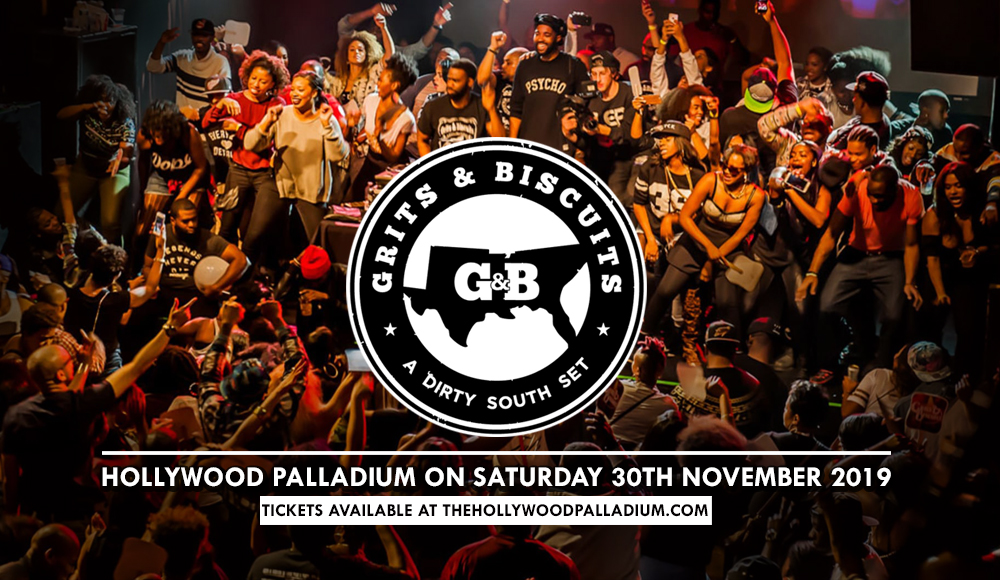 The triumvirate of Alzo Slade, Maurice Slade and Erika Lewis , who collectively call themselves E.Z. Mo Breezy, founded Grits and Biscuits with the vision of being "…a premiere entertainment concept that celebrates the southern experience through urban music, cultural connections and nightlife moves in a down home environment."
In a world where the nightlife party scene has been somewhat constrained by pricey drinks and exclusive VIP sections, Grits and Biscuits offer a down-home environment, relaxed, hospitable, no-frills but full-of-thrills, fun, party experience. Those with Southern roots are revisiting this cultural experience And for those not from the south, it's a novel adventure through urban dance and music.