Hollywood Palladium | Los Angeles, California
Struggling to breathe in a void of Southern music? Desperate to get out on the dancefloor? Want to meet some real down-to-earth people? Are you ready for the BEST party of the year??? Then come on down to the Hollywood Palladium on Friday 17th February 2017 for GRITS AND BISCUITS!! Tickets onsale NOW – grab yours while they last!!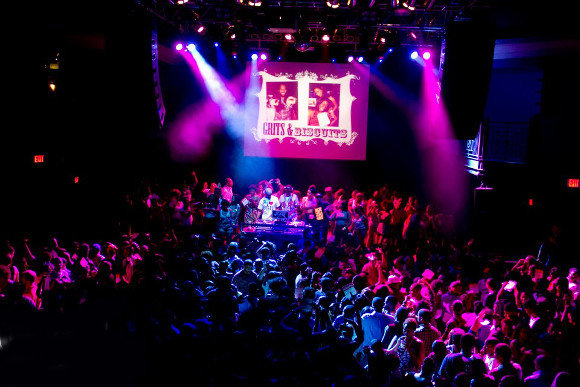 Now running in its 7th year, Grits and Biscuits has been a phenomenal success since it first arrived on the scene in 2010. Advertised only by facebook and email, word soon got out and EVERY party since has been a sellout event, pulling everyone from doctors and lawyers to celebs like Solange, Jay-Z and Beyonce!! Everyone who's gone has loved the night, with many making it a staple of their yearly schedule. "Honestly these are the best parties I've ever attended in my life," said one party goer, while another rave review states that "every song makes you want to dance." Possibly one of the best comments yet is; "your thighs will be BURNING the next day!!" – the sure sign of a REALLY good night out!!
Founders Erika Lewis and Alzo and Maurice Slade have kept the night true to its roots, playing the most bangin' tunes from the Dirty South all night long. "It's really just a place where you can be true to who you are, have a good time, and then go back to work and be about your business on Monday," says Lewis.

Sounds pretty fine to us!! See you on the dancefloor this Friday the 17th!!