Hollywood Palladium | Los Angeles, California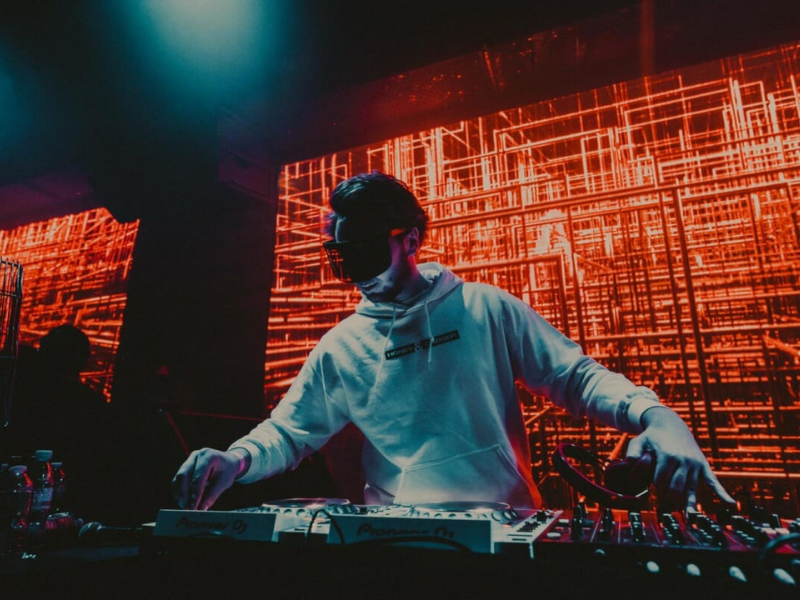 Get ready to jump and dance because renowned EDM artist Habstrakt brings his signature sound to Hollywood Palladium on Saturday, September 2, 2023! We are calling all EDM and rave lovers to get lost in the energy of electronic music performed by Habstrakt! This rave will get your heart beat faster and your ear lit with fire. Habstrakt is a DJ with multiple hits in his catalog, such as Chicken Soup, which he produced along with notable EDM artist Skrillex. He killed it on his previous concerts and this one might just be even better. Not only that, his friends will be performing with him! Breaking boundaries between genres within and outside of EDM, critics often describe his sound as "genre-bending." Listen as he mixes heavy EDM and the groove of House seamlessly. Secure your tickets now, and don't miss the chance to rave all night to Habstrakt's music at the heart of Hollywood!
Internationally renowned EDM artist Habstrakt is coming to the Hollywood Palladium on Saturday, September 2, 2023! His music has received critical acclaim, and he collaborated with popular music acts such as Skrillex with their song "Chicken Soup" and top K-pop girl group Aespa for remixing their hit song "Next Level." After releasing his debut album "Heritage" earlier this year, Habstrakt highlighted his distinctive "genre-bending" and "adrenaline-fueled" style through his album that combined elements of alternative rock and EDM music. Tracks off of his album, like "Molotov" and "Don't Worry," exhibit his hard-hitting energetic sound while also including a few slower tracks, such as "Outer Space." His music is also usually categorized within the bass house genre because of the dominance of heavy basslines in his songs.
Habstrakt's current record label, the Insomniac Music Group, will be producing this event. This company is notably known for organizing the annual Electric Daisy Carnival, a three-day music festival held in various locations every year. The Insomniac Music Group's commitment to creating a safe space for everyone to enjoy electronic music and prioritizing the happiness of its audiences since their inception in the 90s has made them a household name in the EDM community. The company aims to unite people through the shared passion for electronic music and create a sense of belonging and community. With their experience and proven record of producing successful events, you can anticipate a night full of dancing and great music!
This event is held at the Hollywood Palladium, located in the heart of Los Angeles; it boasts a rich 70-year history of hosting all kinds of performances and events. The building possesses a spacious dance floor and a state-of-the-art sound system, making it a desirable location to hold music events. Whether you're there for a sold-out concert or a special occasion, the historic venue offers a unique and unforgettable experience.
You can't miss the chance to catch Habstrakt and get lost in the energy of the EDM community on September 2, 2023! Secure your tickets now!