Hollywood Palladium | Los Angeles, California
LA's very own Jenny Lewis comes to Hollywood Palladium on Saturday 11th May 2019 to promote her eagerly awaited fourth studio album, On the Line! The former Rilo Kiley singer has been quiet since the release of 2014's Voyager, and while the details of her new record have been kept quiet, the personnel lineup is rumored to include, Beck, Ryan Adams, Ringo Starr and more! Tickets available now to see this incredibly talented performer live!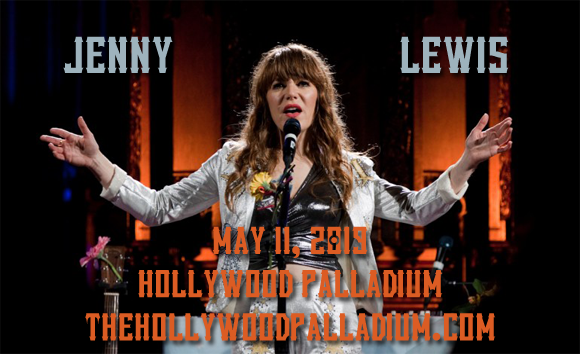 American singer-songwriter, musician, and actress was a prominent child film and television actress in the 1980s and '90s, appearing in Troop Beverly Hills (1989), The Wizard(1989) and the television series Brooklyn Bridge (1991–93), among others. Her music career began in 1998 when she formed the indie rock band Rilo Kiley with her then-boyfriend Blake Sennett. Rilo Kiley were signed to Warner Brothers, releasing four major label studio albums before disbanding in 2014. In 2006, Lewis released her debut solo album, Rabbit Fur Coat, which featured the Watson Twins. This was followed by 2008's Acid Tongue and 2014's The Voyager. Over the years, Lewis has also been a member of the bands The Postal Service, Jenny & Johnny and Nice As Fuck. On The Line, her fourth solo studio album, is slated for release in 2019.