Hollywood Palladium | Los Angeles, California
Only few bands can convey heartaches through their music with heartfelt grandeur that everyone listening will be in awe. Jimmy Eat World is one of those rare crews of individuals with astounding musical ingenuity  and they'll be making the world scream their feelings with a rocking intensity  on September 28, 2013 at the Hollywood Palladium in Los Angeles, California.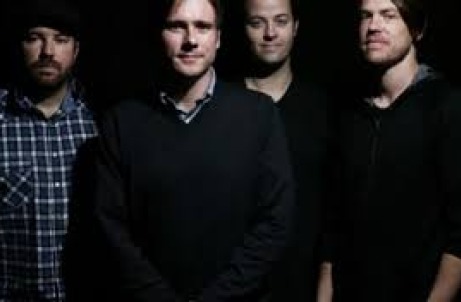 Two decades of spreading contagious emotions through their impassioned sound, Jimmy Eat World has been admired by a crowd of rock music fanatics. Jim Adkins (lead vocalist and guitarist), Tom Linton (backing vocalist and guitarist), Rick Burch (bassist) and Zach Lind (drummer) are foursome that composed the band. They've built up a devoted fan base since their third studio album "Clarity" in 1999. The album was repeatedly acclaimed as one of the best records of the 1990s and credited for having a great impact on modern-day emo music. In 2001, their fourth studio album "Bleed American" marked their biggest breakthrough success having platinum certification from RIAA. Four of its singles charted within the top 20 positions of the Hot Modern Rock Tracks chart with "The Middle" reaching number one position and peaking at number 5 on the Billboard Hot 100 in 2002. It was followed by another hit with the album "Futures" in 2004 with another song claiming the first position on Hot Modern Rock Tracks chart, "Pain". Then in 2007, came in their highest-charting album "Chase This Light" which debuted at no. 5 on the US Billboard 200. The band's latest release "Damage" includes the singles "I Will Steal You Back" and "Damage". It went number 14 on the Billboard 200, second on US Top Alternative Albums and fourth on the US Top Rock Albums.
They've got the angst, the flair and the emotion to spark up a night of unforgettable madness! To avoid regrets, make sure you have your tickets safe in your hands now.