Hollywood Palladium | Los Angeles, California
Get ready for the world's very first Just Dance LIVE experience!! This special three-day run sees it's closing night at the Hollywood Palladium on Saturday 31st March 2018 – this is your last chance to grab tickets for this unique live dance experience! Get your tickets now and get ready to get down on the dancefloor!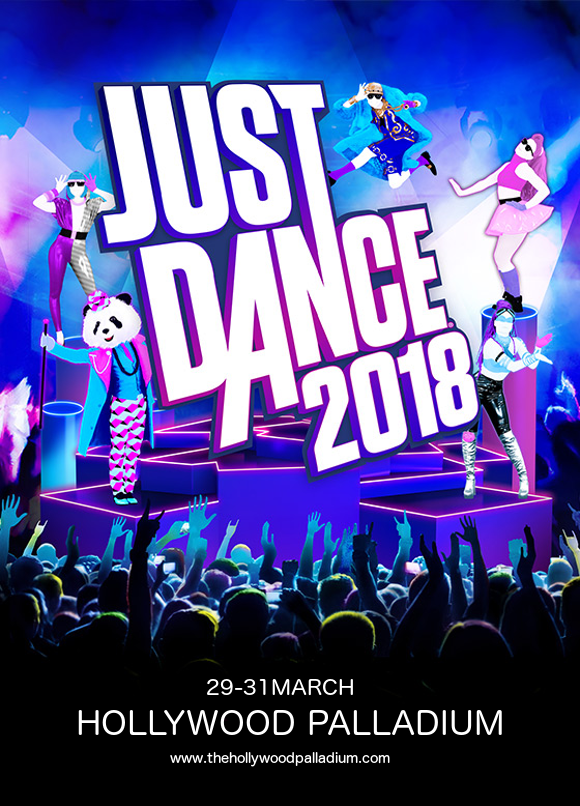 Following on from the success of Ubisoft's classic rhythm-based video game series, started in 2009 and named after the song by Lady Gaga, with multiple spin-offs from the original game in addition to yearly updates, Just Dance is now coming LIVE to the Hollywood Palladium for the very first time ever! Featuring all the characters from the game with their iconic dance moves onstage, audiences are invited to follow along for an all-new Just Dance experience that will delight pro dancers and novices alike – even if you think you can't dance, the Just Dance cast will get you doing just that!
Get ready to experience the incredible atmosphere, colourful visuals, and, of course, the best-loved dance moved from the game LIVE onstage – book your tickets to see the Just Dance Live show at the Hollywood Palladium on Saturday March 31st!