Hollywood Palladium | Los Angeles, California
LA native King Lil G comes to Hollywood Palladium on Saturday 14th September 2019 for a hometown show you'll never forget! The West Coast rapper, who recently signed to Empire, will be showcasing his brand new album Eternal, which features the single "No Face No Ca$e"! "Nothing lasts forever but I want my legacy to live on eternally," the hip hop artist said with reference to the album's title. And with the hype surrounding the record, his wishes may well come true!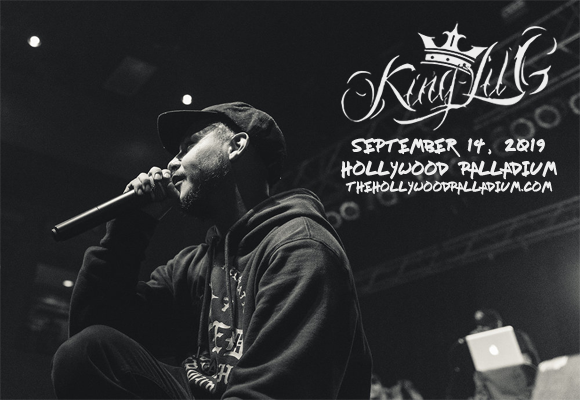 West-Coast rapper King Lil G began his career under the name Lil Gangster, debuting in 2006 on the label PR Records. He released Blue Devil, pt. 2 (2011) and the LP King Enemy in 2012 through Double 9 Records, but it was 2014's AK47 Boyz (released through MIH Entertainment) that served as his breakthrough, helped by the lead single, "Hopeless Boy." He followed with th 2016 album '90s Kid, which featured the single "Grow Up." King Lil G's latest release is this year's album, Eternal, featuring the single "No Face No Ca$e".