Hollywood Palladium | Los Angeles, California
Even the most bashful soul could get carried away by the impassioned music of the American Electronic Dance Music trio Krewella. On 14th of September, 9:00 PM, come to the Hollywood Palladium in Los Angeles, California if you want to get a taste of what the real fun is. Krewella will never let the night end without you unchaining that binding inhibitions.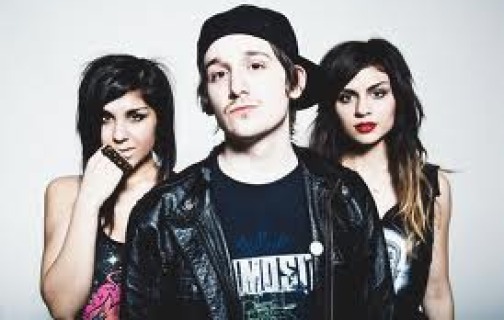 Sisters Jahan & Yasmin and EDM producer Kris Trindl, better known as Rain Man started creating their music in 2007. They awesomely blend electro-pop, dubstep, synthpop and electro house with a very captivating female vocals, making them one of the most exciting electronic music acts of this decade. Krewella exploded virally around the globe with their debut video, the intense and catchy track "Killing It" in 2012 from their EP "Play Hard" which rose to number 1 on the Billboard's Dance Radio Airplay chart. Other Krewella songs that can easily get you hooked are "Can't Control Myself" which may remind you of the 90's dance music, "Live for the Night" and "Alive" which melody is guaranteed to make you dance.
The perfect event to madly have fun, be wild and silly. You're going to have so much fun that you'll never want the night to end! Grab your tickets now!