Hollywood Palladium | Los Angeles, California
British pop-star Lily Allen is coming back to Los Angeles this October for a live show at the Hollywood Palladium! The British singer the latest outing will be in support of her latest album release Sheezus, sounds similar to Kanye West's Grammy Award winning album Yeezus? "confident title choice" and an homage to the rap star's Grammy-nominated 2013 album. This will be the tours final show, no surprise she'll be going out with a bang. Allen is responsible for hit songs: 'The Fear', 'Somewhere Only We Know' and 'Smile'. Check out her latest single below, tickets available now!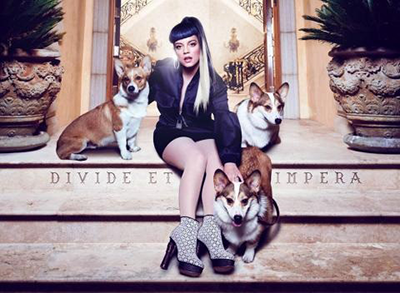 British singer-songwriter Lilly Allen is one of the most well known pop stars alive with sales reaching into the millions. Allen's unique blend of vocals and honest lyrical content have provided a potent mix spoken and sung music, her music has breached international shores; 'The Fear', 'Somewhere Only We Know' and 'Smile' are just some of her most memorable hits.
After a 5 year hiatus the popstar is back with her latest album Sheezus, paying homage to Kanye Wests very own Grammy Award winning Yeezus Album. a massive fan of his work she said recently:"I'm a really big fan of Kanye's so it was a little nod to him,". Grab your tickets and secure your place at the Hollywood Palladium on October 10th.