Hollywood Palladium | Los Angeles, California
Get ready for a good time – the incredible LIZZO is hitting the road on her first ever headlining world tour!! Appropriately named the Cuz I Love You Too tour, after the recent release of her third album "Cuz I Love You," she's coming to the Hollywood Palladium on Sunday 20th October 2019!! Tickets on sale NOW – grab 'em while they last!!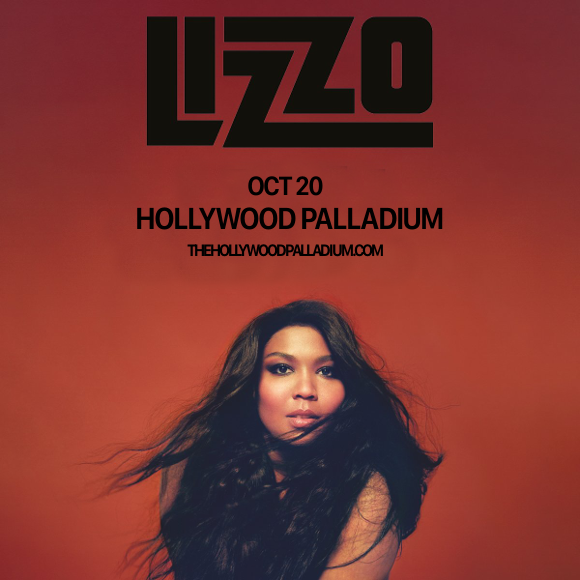 You'll have heard Lizzo's latest smash hit single "Juice," doing the rounds as the singer becomes the globally known sensation she deserves to be – and that we all need. Plus-size, body-positive and unabashedly honest on issues of race and sexuality, Lizzo's out there delivering a message of empowerment to her fans, and it resonates so much with us because its true to her.
"It's a self-fulfilled prophecy," the singer, rapper, dancer and flautist said in an interview regarding her powerful, confident image. "I'm not writing these songs to remind myself one day that I'm that bitch, I want to be that bitch – and singing them every day helps me manifest that. My music is relatable because everybody wants to be better, love themselves, and be 100 per cent that bitch. I don't think that I'm preachy or condescending. You can hear the earnestness, and that I'm actually trying and aspiring to be that too."
Now, get ready to hear that genuine emotion in person. LIZZO is coming to the Hollywood Palladium and you can be there – but be quick about getting those tickets, 'cos they won't be around for long!