Hollywood Palladium | Los Angeles, California
Ladies and gentlemen, get ready for the feel-good show of the year!! The genre-busting, boundary-breaking sensation that is LIZZO is hitting the road with the I Love You Too 2019 tour!! With special guests still to be announced, she's hitting the Hollywood Palladium on Friday 18th October 2019 – be there!! It's going to be a party that you'll never forget!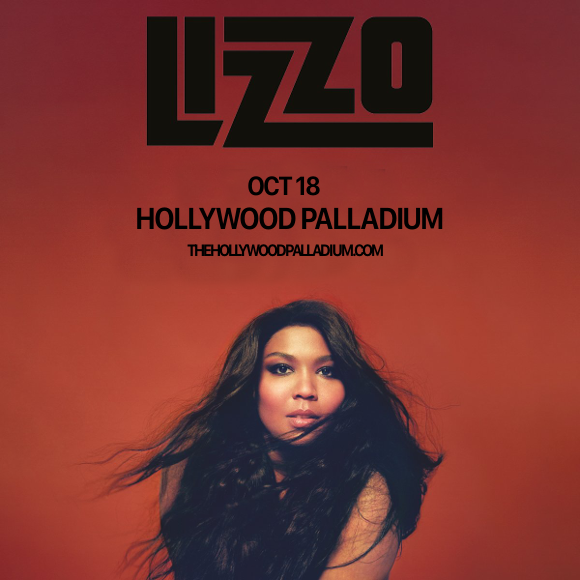 Since her first album "Lizzobangers", Melissa Viviane Jefferson, professionally known as Lizzo, has been steadily been building up a loyal following of admirers for both her incredible singing and rapping skill. Her no-frills, no-nonsense attitude combined with her playful sense of humour has served to make her a powerhouse of positive energy, a much-needed force in today's oppressive climate of body shaming and conformity. Lizzo has just dropped her third album "Cuz I Love You", and its making waves around the world for its messages of empowerment and self-love.
"When I have to make decisions, I always choose honesty and I always stay true to myself, because I know at the end of the day that is what's going to remain," the singer/rapper said in an interview about her latest release. "That is what's going to be the legend: That I was true to myself and that I honored every person by staying truthful to them."
Get ready to witness this legend in the making NOW – tickets for Lizzo are on sale and selling out fast!! Grab 'em while you can!!