Hollywood Palladium | Los Angeles, California
Marilyn Manson is coming to Hollywood Palladium on Monday 15th January 2018 for one epic night as he brings the history of his life changing career! The throwback rocker never fails to blow a crowd away and leave everyone wanting more… often described as "the only true artist today" – Marilyn Manson has dedicated his life to his unique music and of course the alter-ego for performances, unforgettable music videos that took centre stage for many watching them at the time! Tickets are already flying as we get closer and closer to the LIVE event – don't miss your chance to catch him and his band LIVE!! Grab yours today!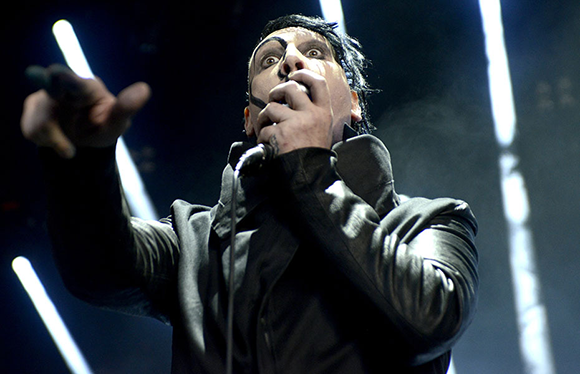 The American rock band, Marilyn Manson took over the South Florida local music scene in the early 1990s with their out of this world, creative live performances. In 1993 the group went on to sign their record deal with Trent Reznor and with the decision, came their transformation on image. Each band member called themselves an alter ego, with the combination of the first name of an iconic female sex symbol and the last name of an iconic serial killer, for example Marilyn Monroe and Charles Manson. This massively influenced the way they took to stages and promoted themselves – Marilyn Manson was created.
Along with their names, the members also begun to wear dramatic makeup and costumes, making sure they intentionally shocked everyone around them, fans and musicians alike… both on stage and off when touring across North America and around the world! Despite their bad behaviour, they still became a success and not just on the underground, but mainstream, including often being blasted on MTV and all the rock channels at the time. Marilyn Manson hit the platinum status with Antichrist Superstar (1996) and Mechanical Animals (1998).
"in some ways, he is even surpassing some of his more outrageous periods. Musically, Heaven Upside Down is an electrifying record, and features film composer Tyler Bates as a co-writer and co-producer — the music a level of depth that Manson's music has never quite reached; ultimately allowing for Manson to do so much more vocally."