Hollywood Palladium | Los Angeles, California
Vibing to 80s music is indeed a global phenomenon. One who has kept the spirit of the 80s alive is a Mexican band, Matute. Since 2007, they've been covering 80s music in both English and Spanish, and crowds go into fits of wild abandon whenever and wherever they perform. And this vibe is very much contagious that it has crossed over to American shores. Matute is slated to perform at the Hollywood Palladium on Friday 1st October 2021. So round up all your 80s party frills, but make sure to grab those tickets along the way. But wait, tickets are available right here, right now. Just click on that 'Get Tickets' link on this page.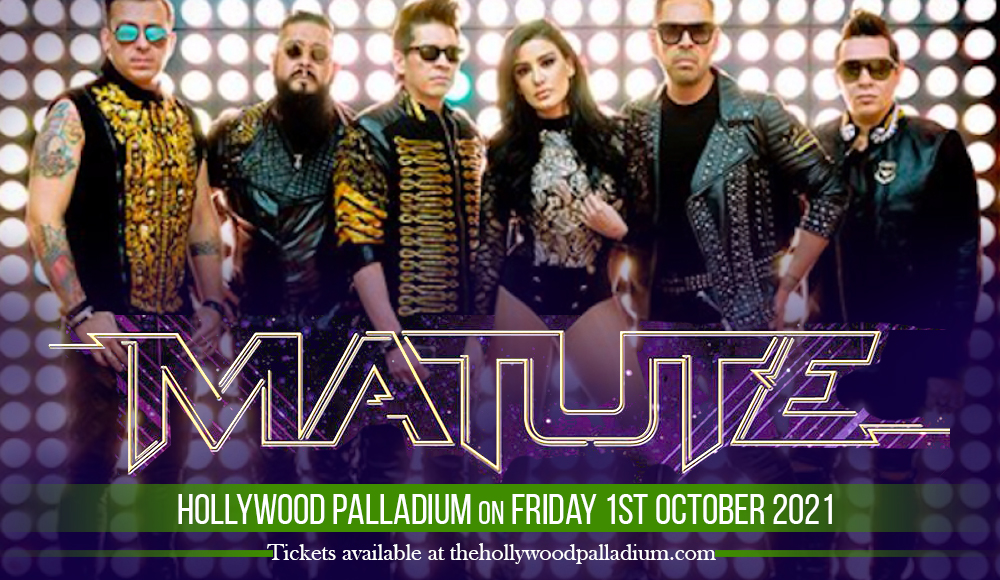 Nothing pumps up the fun and party vibe quite like 80s music. Since 2007, Mexican cover band Matute has been in the business of illuminating concert stages with the fun, flashy, and flamboyant vibe of the 80s.
Matute is a six-piece band led by singer and producer Jorge D'Alessio, along with a current line of members which include Ignacio Izeta, Pepe Sánchez, Irving Regalado, Tana Planter, Paco Morales.
Matute's independent debut album, Ochenterizzimo, was recorded in Italy and featured covers of Tina Turner's "What's Love Got to Do with It," the Outfield's "Your Love," Culture Club's "Karma Chameleon," and Marco Antonio Solis' "Tú Me Vuelves Loco."
One of Matute's groundbreaking albums was a live concert album 'En Vivo!, achieving double gold status in Mexico; they followed it a year later with Matute en Vivo, Vol. 2. The album contains their cover rendition of top 80s hit tracks like "Total Eclipse of the Heart" and a "Gimmick Medley" — a mix of "Don't You Forget About Me," "Beds Burning," and "Relax," as well as several rock en español and cumbia medleys.
Catch Matute's dazzling throwback to the 80s party at Hollywood Palladium on Friday 1st October 2021. Book your tickets now!