Hollywood Palladium | Los Angeles, California
Mayer Hawthorne new school soul sensation, who has taken the Motown assembly-line production model and eliminated nearly every element but himself and a few hired hands. The new king pin of soul and Motown comes to Hollywood Palladium to grace the stage with his live performance on Friday 31st January! Be sure to end the first month of the year on a high!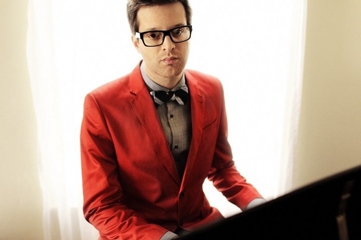 Andrew Mayer Cohen also known as Mayer Hawthorne also known as Haircut, the singer, producer, songwriter, arranger, audio engineer, DJ, rapper and multi-instrumentalist. Mayer Hawthorne draws influence from the music of Curtis Mayfield, Isaac Hayes, Leroy Hutson and J-Dilla, which truely reflects on his music which is a mix of soul, new age and hip hop. Mayer Hawthorne is signed to both Stone Throw Records and Universal Republic, home to J-Dilla, Amy Winehouse and Florence + the machine.
"Mayer Hawthorne and The County" is a name Cohen often uses when performing or recording as Mayer Hawthorne with other artists. In Cohen's words, "The County" is basically anyone who plays an instrument or sings on his album, it is also his band when he performs live. Haircut is Cohen's stage name for when he records or preforms hip hop and rap.