Hollywood Palladium | Los Angeles, California
Netflix's iconic comedy special, Netflix is a Joke, goes live on stage this spring! The comedy series embarks on a series of stand-up comedy festivals across Los Angeles. featuring some of the greatest comedians of modern times. However, a comedy festival would not be complete without honoring the greats. On Sunday, May 1st, 2022, Netflix is Joke Festival features The Hall – Honoring the Greats of Stand-Up. This momentous occasion will take place at the Hollywood Palladium in Los Angeles, California. The greats include George Carlin, Richard Pryor, Joan Rivers, and Robin Williams. These comedians paved the way for the current selection of stand-up comics today. If you love comedy and are a fan of these incredible comedic legends, grab your tickets now and join Netflix in honoring them!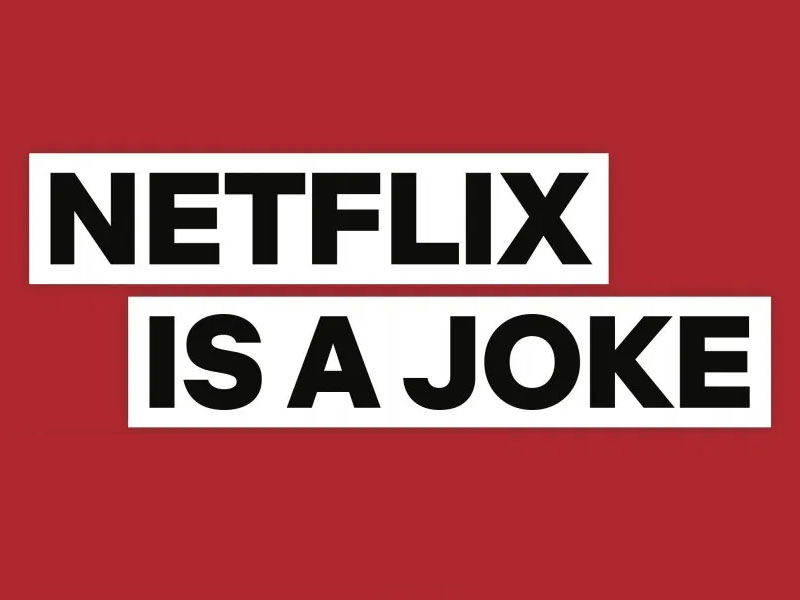 Netflix is a Joke Festival is a much-anticipated series of comedic events taking place at various venues in Los Angeles, California. The festival runs its course from April 28 to May 8, 2022, in 25 venues, including the Hollywood Palladium. Some of the names included in the festivities are Chris Rock, Bill Burr, Ali Wong, Amy Schumer, Chelsea Handler, Gabriel "Fluffy" Iglesias, Hasan Minhaj, Dave Chapelle, Jerry Seinfeld, and many more. Aside from stand-up comics, Netflix is a Joke will also feature talk show hosts, such as David Letterman, Ellen Degeneres, and Conan O' Brien. All in all, Netflix is Joke will feature 130 artists throughout the eleven-day festival.
Robbie Praw, Director, Stand-up and Comedy Formats, Netflix, expressed his excitement for this upcoming first-of-its-kind festival. "It's absolutely thrilling for Netflix to be hosting a comedy festival of this magnitude in Los Angeles,'' he said. "We can't wait to bring much-needed laughs to audiences in LA and around the world on Netflix. Netflix Is A Joke Festival is going to give comedy fans the opportunity to see the greats and discover new voices in one of the greatest cities in the world."
On Sunday, May 1st, 2022, The Hall: Honoring The Great of Stand-Up will be an unforgettable night as the event pays homage to comedic pioneers, such as George Carlin, Richard Pryor, Joan Rivers, and Robin Williams. This event will also feature comedians (to be announced) who will help recognize the legends who made history with their various works and accomplishments. The ceremony special will be produced by Marty Callner, Randall Gladstein, and David Steinberg.
Grab your tickets now to this one-of-a-kind event before it's too late!