Hollywood Palladium | Los Angeles, California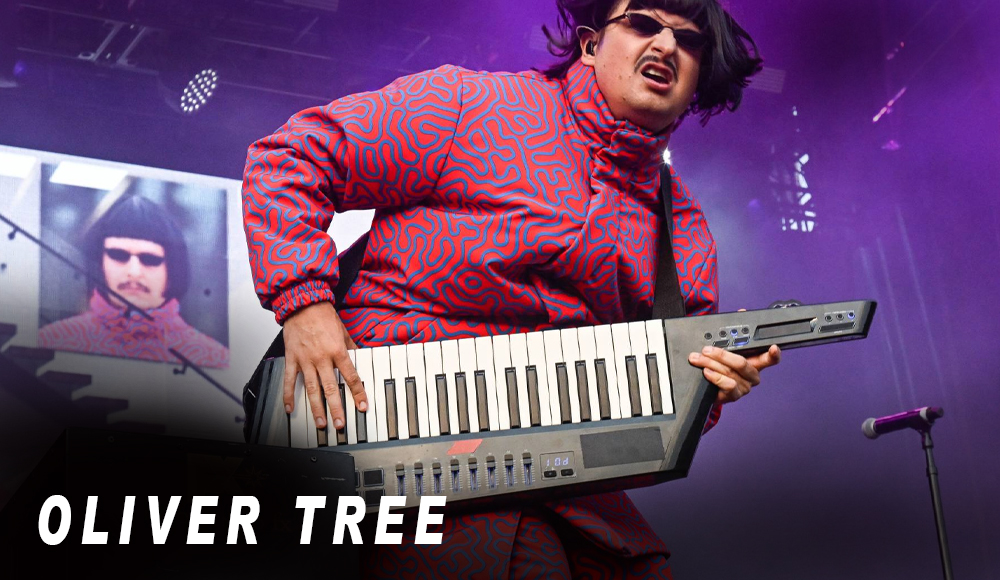 Oliver Tree's "Cornelius Cummings" is hitting the stage. As the viral sensation's new album continues to dominate the airwaves with his quirky persona and astounding singing, songwriting, rapping, and record-producing talent, the fashion-forward artist is taking his new album "Alone In A Crowd" for a global trek. Switching things up with "Miss You" with Robin Schulz, the album's full of hard-hitting bangers that get everyone up on their feet. Rising high as a musically hilarious comedy act, his wit, charm, and talent always take crowds surprise. The genre-bending icon is hitting the stage at Hollywood Palladium on Thursday, February 15 of the new year. As his biggest tour to date, he's being joined by special guest FIDLAR on ALONE IN A CROWD's North American trek. Audiences are surely in for one heck of a musically hilarious and genius night hosted by Oliver Tree. Book your tickets now.
Highly acclaimed as one of the most talented musical geniuses within the realms of comedic fun, Oliver Tree is definitely the complete package. With the release of this third studio record "Alone In A Crowd", the man shared the persona of a fashion-forward designer "Cornelius Cummings". The record includes last year's RIAA Platinum-certified banger "Miss You" with Robin Schulz. Serving a plate full of high-energy beats, Oliver Tree never disappoints.
Moreover, the new LP features his roster of new hits, "Bounce", "One & Only", "Essence" feat. Super Computer, and "Fairweather Friends". Stirring the energy up, he's never really 'alone in a crowd, especially as Tree kicks off his newest and biggest tour to date, a world tour for ALONE IN A CROWD.
Introducing a new poppin' character, "Each album comes with a new character. They have to have a certain bang-style haircut. They have to have some form of a turtleneck ski jacket," he shared in an interview with NPR. Comparing himself with the slayin' designer, "Cornelius is a little more of a - I would say he plays a villain at times. He's a little more of a chaos creator".
Since 2010, the musician has marked his own brand of chaotic creations that beautifully weave into musical genius. Having made a big comeback in 2016, he scored a record deal that brought his first major-label EP "Alien Boy" to life. From then on, he's been putting out quirky viral bangers full of surprises.
Though everything might seem like it's fun and games, as he's at times called a 'music troll', Tree is dedicated to releasing tracks that also share his purpose for creativity. "My goal is to just show people how to be themselves, how to embrace their imperfections and lean into it and be the best version of ourselves," he shared with NPR. "And a lot of times people are just very unhappy with themselves, and then they take that out on others, so so much of my goal is to be able to learn how to love myself and try to show people how to love themselves."
Now, he's here to remind everyone that they're never alone in a crowd. Despite the world's anger, hatred, and division, one can hope for peace and joy; his creativity definitely slaps joy and laughter in everyone's hearts. Mark your spots at the Never Alone In A Crowd World Tour by booking your tickets now!