Hollywood Palladium | Sunset Boulevard
Are you ready for the blood-curdling roar?! Opeth and Mastodon, Co-headline Tour comes to Hollywood Palladium on Wednesday, December 1st, 2021 with very special guest Zeal and Ardor. Grab your tickets now and come support both Mastodon's new album, Hushed And Grim, and Zeal & Ardor's self-titled album, as well as a new version of Opeth's In Cauda Venenum. The new version features three unreleased tracks from the album sessions that guitarist and vocalist Mikael Åkerfeldt said are "quite different from the rest of the songs on the album."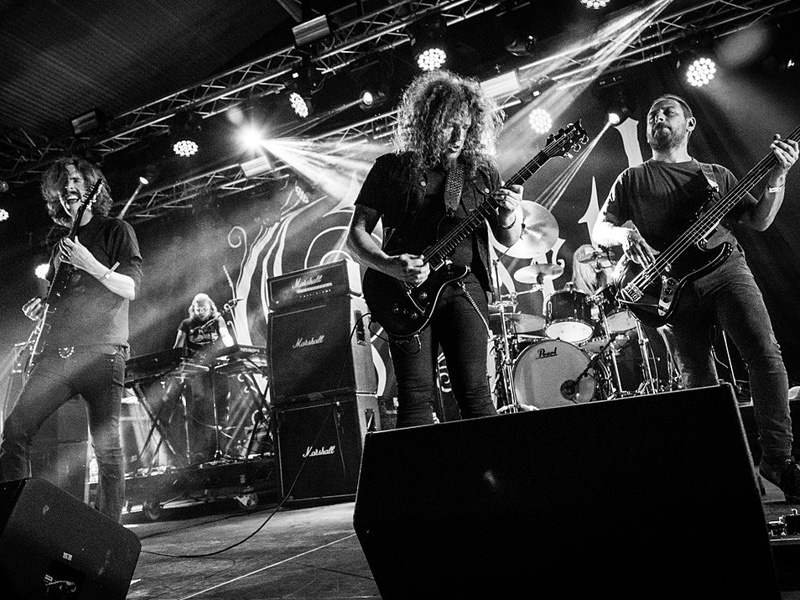 The Swedish progressive metal and rock band, Opeth, are from Stockholm. The group has been through several personnel changes, including the replacement of every single original member. The current line-up is guitarist and lead singer, Mikael Åkerfeldt, bassist, Martín Méndez, drummer, Martin "Axe" Axenrot, guitarist and singer, Fredrik Åkesson, and keyboardist and singer, Joakim Svalberg.
The band have 13 studio albums out, with the latest being, In Cauda Venenum. With, Wall of Sound, stating it was, "the best album the band has ever created in their prog era".
The American heavy metal band, Mastodon, are from Atlanta, Georgia. They are bassist and singer, Troy Sanders, lead guitarist and singer, Brent Hinds, rhythm guitarist and singer, Bill Kelliher, and drummer, Brann Dailor.
The band's seventh album, Emperor of Sand, was their most successful to date and featured the single, "Sultan's Curse", which earned the band their first Grammy Award. The album was also the band's first to receive a Grammy nomination. Their eighth studio album, Hushed and Grim, is due out in October 2021.