Hollywood Palladium | Los Angeles, California
Los Angeles, California fans of Palaye Royale, are you ready to rock with your favorite fashion-art rock trio this weekend? You are in for a treat as the Las Vegas-based rock band will bring their "Fever Dream Tour" to Hollywood Palladium this November 6 Sunday. Loving Palaye Royale's music may be a fever you can't sweat out, but the band will undoubtedly give you electrifying chills you'll certainly love. Join the Canadian-American rock band in an evening of artistic and incredible performances. If you want to see the trio perform their thumping alt-rock tunes, book your tickets for this show! Don't miss your chance to see the band perform their recent hits, such as "Punching Bag," "Paranoid," and "Broken." Get your tickets here by clicking the "Get Tickets" button.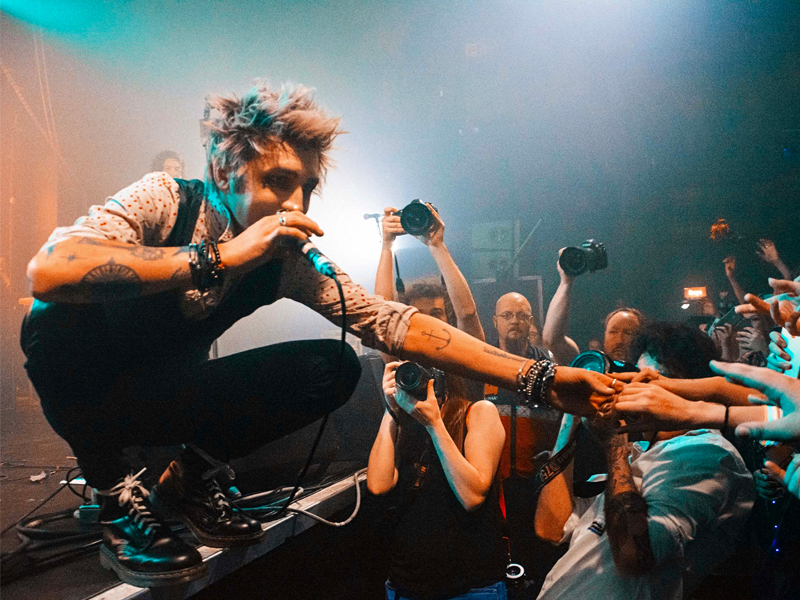 Canadian-American fashion-art rock band Palaye Royale was formed by brothers Remington Leith, Sebastian Danzig, and Emerson Barrett in 2008. Starting as the band Kropp Circle, the brothers gained attention for their fresh take on a pop-rock sound. In 2011, they changed the band to Palaye Royale. The following year, they released their debut single, "Morning Light," followed by the release of the EP "The Ends Beginning" in 2013. In 2014, they won a historic win in the MTV tournament "Musical March Madness" as the first unsigned band winner. They beat out Cold Play and Linkin Park. When they got signed with Sumerian Records, the band released a full-length album, "Boom Boom Room (Side A)" in 2016 and followed by "Boom Boom Room (Side B)" in 2018. Both peaked in the US Billboard Heatseekers Albums and US Billboard 200, respectively. Their third album, "The Bastards," became their best charting album yet, peaking at number 192 on the Billboard 200, number 27 on the Billboard Top Rock Albums Chart, and number 12 on the Billboard Top Alternative Albums Chart.
Since 2021, Palaye Royale has been teasing a "new era" to their career with the release of singles "No Love In LA" and "Punching Bag." Their album entitled "Fever Dream" is slated to come out this year, with the title track of the same name coming out on July 14. "It is with massive excitement and feelings of triumph that we raise the curtain on what is most certainly our boldest era yet," says the band.
Fans of Palaye Royale, there is no place to be other than seeing them live for their "Fever Dream Tour" in your cities. Special mention to the fans in Los Angeles, California, the band will be performing at the Hollywood Palladium on Sunday, November 6. Reserve tickets now!