Hollywood Palladium | Los Angeles, California
You have parcels arriving soon. Wait, we mean Parcels, the Australian electropop group, is actually arriving real soon! Parcels are sending their way to hit the stage at The Wiltern on Friday, 4th March 2022. The group that brings electropop goodness with a blend of retro in this new age just recently announced their second album, "Day/Night", arriving this November. They also shared three new singles "Free", "Comingback", and "Somethinggreater". Something greater indeed is coming your way; new music and a tour coming back. We know you love their electro bops such as their collaboration with Daft Punk, "Overnight". Rave to your favorite jams such as "Anotherclock", "Tieduprightnow", and "Lightenup". Make sure to claim your seats as Parcels are arriving real soon! Book your tickets now!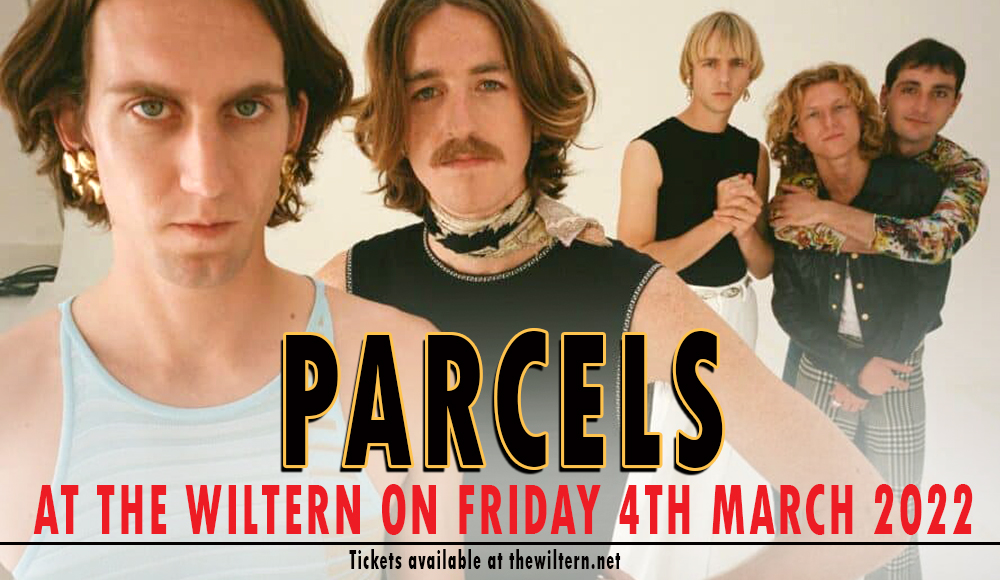 The electropop group with a blend of funk and disco was formed in 2014, brought to life by friends Louie Swain, Patrick Hetherington, Noah Hill, Anatole "Toto" Serret, and Jules Crommelin in Australia. Taking inspiration from the 70s, they have a modern take on giving listeners that groovy sound.
They dropped their first EP "Clockscared" in 2015 as they started trying out electro music, and they played their first show by 2016 in France with Daft Punk in the audience, and the duo invited Parcels to their studio. The group says they didn't initially plan on producing a track with Daft Punk, "it was just like, let's get creative together and see what happens" the group said. They indeed got creative together and thus, by 2017, they dropped "Overnight", their single in collaboration with Daft Punk. It sparked attention and took a place in the French charts for 11 weeks.
The following year, they released their second EP "Hideout", and in 2018, they dropped their first album "Parcels" that featured singles "Tieduprightnow" which was certified gold in Australia, "Bemyself", "Lightenup", "Withorwithout, and "Tape". By November of 2021, the group is set to drop their second album "Day/Night" where they describe its creation as an "emotional journey". They described the single "Somethinggreater" as having a message of search and discovery.
Their look, sound, and aesthetic is often compared to those from the 60s and 70s such as The Beatles and The Beach Boys. In the article, Kristobak says "there's an unmistakable penchant for '70s sounds in every song, fussing together the old and the new".
Something greater is indeed coming your way. New music and a tour stopping by The Wiltern on Friday, 4th of March, 2022. Book your tickets now!