Hollywood Palladium | Los Angeles, California
Parkway Drive fans listen up!! The metalcore legends are on tour with August Burns Red, The Devil Wears Prada and Polaris in 2018, coming to the Hollywood Palladium on Sunday 23rd September 2018 with their hot new album "Reverence"!! Tickets are expected to sell out FAST so don't delay – book early to avoid disappointment!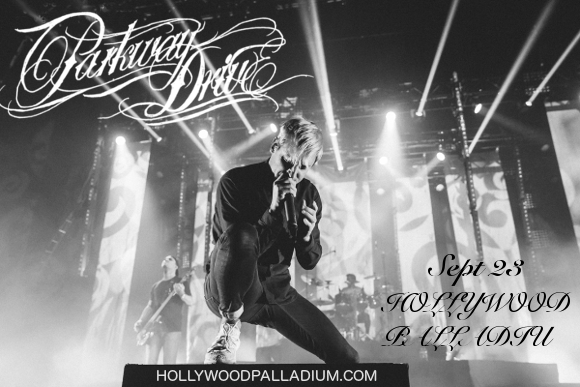 First emerging in 2003 and releasing their first album, "Killing With A Smile," two years later, Parkway Drive earned a solid reputation for a sound critics hailed as "genre-defining," earning them widespread respect across the metalcore scene. Now, they're on tour with their 6th album, "Reverence," a departure from the band's old sound which they say that they have "outgrown". The new album reflects an all new side to Parkway Drive.
"About two years of writing went into this and during the entire writing process I'd say there was close to zero outside reference brought in," Winston McCall revealed in an interview, when asked about the album's influences and composition. "It was more us just sitting there and playing and when something sparked our interest we just honed in on that. We kept continually refining what the defining quality of the music was until it ended up in a place where we felt it was completely natural to us."
Be among the first to hear all Parkway Drive's new material live – book your tickets today!!