Hollywood Palladium | Los Angeles, California
Sultry, experimental synth-pop pairing Phantogram comes to Hollywood Palladium on Tuesday 4th October 2016 for a night of brand new tunes in support of their third studio album, Three! Expect hard-hitting beats, spaced-out keys and beautiful, breathy vocals as this talented twosome takes you on a musical journey that you'll never forget!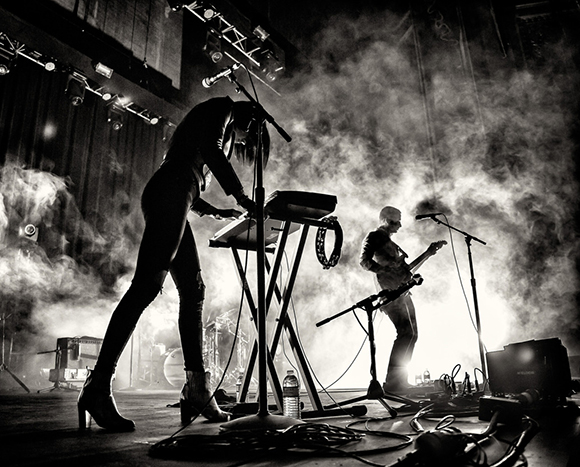 Formed in 2007, in Greenwich, New York, Phantogram are an electronic rock duo, consisting of Josh Carter (vocals, guitars) and Sarah Barthel (vocals, keyboards). Originally known as Charlie Everywhere, the pair made a name for themselves in the early days performing around the Saratoga Springs area, releasing two EPs on local label Sub-Bombin Records. Two years later, they signed to UK label Barely Breaking Even, prompting a change of name. Phantogram has released two studio albums (Eyelid Movies in 2009, Voices in 2014), four EPs (Phantogram and Running From the Cops in 2009, Nightlife in 2011, Phantogram in 2013) and eight singles. Following 2015's collaborative EP with Big Boi of Outkast, their third studio album, Three, is due for release in September 2016.