Hollywood Palladium | Los Angeles, California
Step right through those Blurred Lines and get yourself to Cali'! Robin Thicke will be heating up the stage with Jason Derulo at the Hollywood Palladium, Los Angeles this October! The show starts at 8:00pm on Saturday the 26th of October 2013!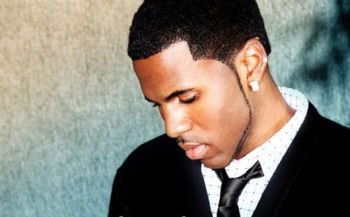 Robin Thicke is now well known for his number one hits 'Blurred Lines' with Pharrel Williams and 'Shakin' it 4 Daddy' with Nicki Minaj. The star showed his talents in writing long before he came into the spotlight on stage. He wrote and co-wrote music for Brandy, 3T's Brotherhood, Jordan Knight and Christina Aguilera. Thickes debut single 'When I Get You Alone' was released in 2002 streamed a new light upon his career as a performer. His most recent performance with Myley Cyrus shows just how far he has come since then. Jason Derulo also started out as a songwriter for stars such as Jay-Z, Lil Wayne & Pitbull. His debut album was a top ten hit in the UK. He has been a judge on the hit TV show American Idol and the Australian talent show Everybody Dance Now. The star has been on the rise since 2006 and is set to take the stage with Robin Thicke this month!
Don't miss out! This is going to be an epic night… tickets are available now… while they last…!