Hollywood Palladium | Los Angeles, California
Rodrigo y Gabriela are a unique Mexican guitar duo who gained a fierce reputation on the streets of Dublin, Ireland with unparallelled talent. They are now bringing their intricate acoustic skills to the Hollywood Palladium on Wednesday 7th May. The vegan duo are unique in both play style including a mixture of the different genres into their songs. Catch these unique live performers, get your tickets now!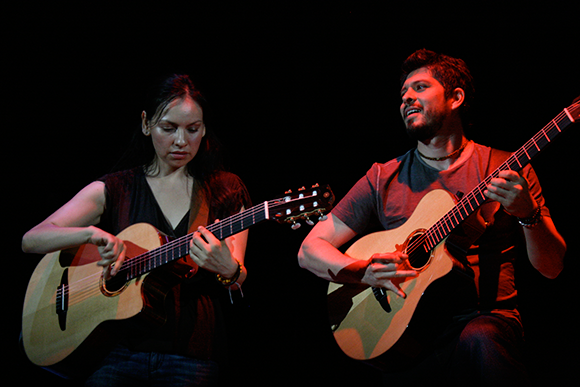 The Fantastic thing about these two entertainers is the genuine enjoyment they have when performing. An audience can easily identify with their music, which range from heartwarming acoustic tones to fast upbeat rhythms. Both live a vegan lifestyle and support animal rights. They regularly dismiss being classified in a particular genre of music, preferring to say they play a fusion of many influences.
With over 1.2 million album sales they are a force to be reckoned with, they had successful collaborations Hans Zimmer on the Pirates of the Caribbean: On Stranger Tides soundtrack while also contributing to the soundtrack for the Shrek prequel Puss in Boots.