Hollywood Palladium | Los Angeles, California
The Metal Rock gods will be looking down at Hollywood Palladium this Friday, 23rd September, with immense happiness as thousands of fans of the heavy metal band Sabaton, join together for an epic concert event. The Swedish band will show their American fans how heavy metal should be done in this two-hour electrifying concert, part of their highly-anticipated string of shows "The Tour To End All Tours." This tour which supports their recent album "The War to End All Wars," will feature their new songs along with their famous hits, such as "To Hell and Back," "The Last Stand," "Bismarck," "Carolus Rex," and "Ghost Division," among many others. Join them — together with the Mongolian rock band The Hu and the Finnish heavy metal masters Lordi — in an unforgettable evening of beautifully-distorted guitar riffs, compelling drumming, and powerful vocals. Click on the "Get Tickets button" to reserve your tickets now.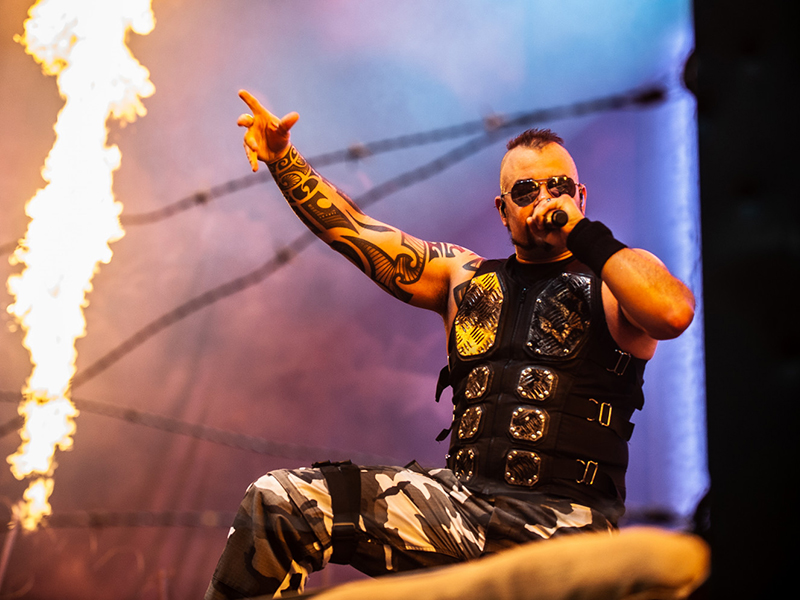 Considered to be one of the "big four" Power Metal bands by Loudwire, the Swedish band Sabaton is undeniably one of the most influential bands to emerge from the modern metal scene. The band is known for its lyrical themes based on war, historical battles, and acts of heroism.
Since the early 2000s, the band has had many changes among its members' line-up. The band members come and go, but its lead vocalist Joakim Brodén and bassist Pär Sundström still remain to be its original members. The rest of the band consists of Chris Rörland (guitars and backing vocals), Hannes Van Dahl (drums, backing vocals), and Tommy Johansson (guitars, backing vocals).
The band boasts themselves to have carved out a reputation as one of the hardest working bands in the business. On the band's website, they are happy to recognize their loyal fans across the globe. They also take pride in their exhilarating live shows that are always highly-anticipated by many. The band has headlined several tours in North America, Australia, and Japan and regularly fills arenas and takes top-billed slots at festivals across Europe. And now, they are taking their tour's glory once again to North America for "Tour That Ends All Tours."
"We have all been waiting for far too long for this… And we are more ready than ever. By the time we start this tour, we will have a whole treasure chest of new songs to play along with a lot of other surprises. You do not want to miss The Tour to End All Tours," says Pär Sundström.
With this exciting statement from Sabaton's co-founder himself, we know that this concert tour will be the best every metalhead will attend this summer. After all, this is the tour that will end all tours! So grab your tickets now and see you there!